Middle Grade Monday: The Witches | Roald Dahl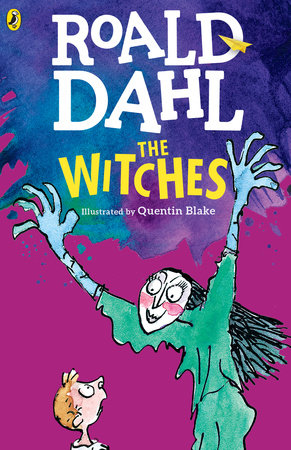 The Witches
Roald Dahl
Illustrated by Quentin Blake
Scholastic Inc., 1997
Trigger Warnings: N/A
About the Author: Born in 1916 in Whales, Roald Dahl is an award-winning author and former World War II soldier. While he's written poetry, screenplays, and short stories, Roald Dahl is noted for such works as Charlie and the Chocolate Factory, Matilda, and James and the Giant Peach. His works have been critically praised and even adapted into films, earning him the title of one the most prominent authors in Children's Literature.
"Real witches dress in ordinary clothes and look very much like ordinary women. They live in ordinary houses and they work in ordinary jobs."
When a young boy goes to live with his grandmother, he soon learns that witches aren't just a fairy tale. His grandmother warns him that witches are very real and very dangerous. Witches want nothing more than to rid the world of all children and will stop at nothing to do it. It doesn't take long for the boy and his grandmother to come face-to-face with the Grand High Witch herself. Now the two must fight to stop her and the rest of the witches from unleashing a most devious plan. In The Witches, Roald Dahl gives young readers a spooky and fun tale that's perfect for the Halloween Season!
PRR Writer, Christopher Lee



GRAB A COPY!