Middle Grade Monday – The Language of Spells | Garret Weyr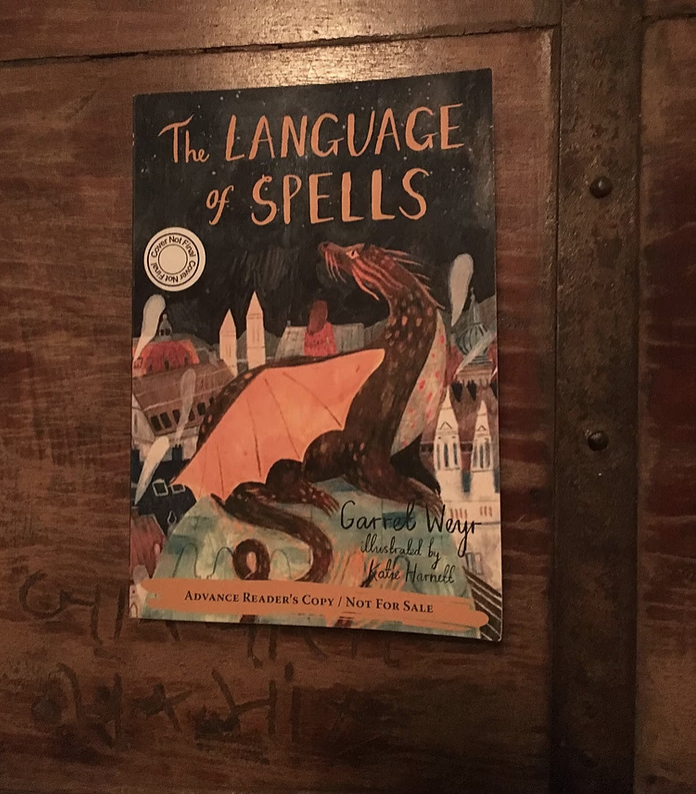 The Language of Spells
Garret Weyr
Illustrated by Katie Harnett
Chronicle Books, 2018
Paperback, 295 Pages
Trigger Warnings: Mild Violence
About the Author: Garret Weyr received an MFA from NYU and is a young adult and short story author. She's written over six novels and is a recipient of the Printz Honor award. The Language of Spells is her most recent book, published earlier this year.
"Everyone can look at the world," Lennox said. "But only those who pause to see what is wrong can change it."

Grisha seems to be destined for great things but he doesn't know what. The dragons knew that magic had chosen him, but not even Grisha knew why.
Moreso, the world around him is changing. Humans waged wars and became more industrial, shrinking the world of magic and forcing dragons into submission. Grisha begins to struggle in this new world until he meets Maggie, who also feels like an outcast. The two become fast friends and embark on a journey to free the dragons.
Weyr explores imagination, friendship and sacrifice in this wonderful Middle-grade fantasy. Readers get to see the story of two unlikely friends who must face powerful sorcerers, tower guards and poisonous cats in order to save the world of magic.
PRR Writer, Christopher Lee