MGM: Bob | Wendy Mass & Rebecca Stead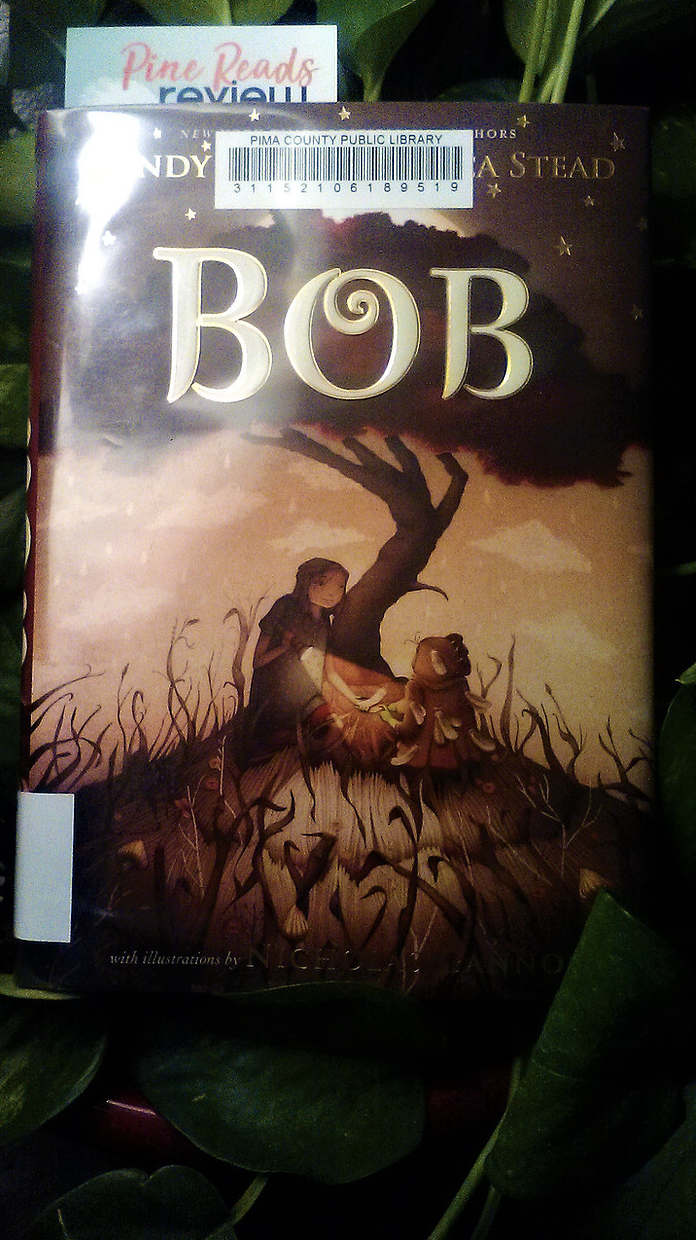 Bob
Wendy Mass and Rebecca Stead Illustrated by Nicholas Gannon
Feiwel and Friends, 2018
208 pages
Trigger warnings: N/A
About the authors: Wendy Mass is the New York Times bestselling author of the Candymakers series and many other novels for young readers. Including the Schneider Family Book Award-winner A Mango-Shaped Space: Jeremy Fink and the Meaning of Life; Every Soul a Star; the Space Taxi series; the Twice Upon a Time series; and the Willow Falls series, which began with 11 Birthdays.
Rebecca Stead is the New York Times bestselling author of When You Reach Me, winner of the Newberry Medal; Liar & Spy; First Light; and Goodbye Stranger. Her work has received the Boston Globe-Horn Book Award for Fiction and the Guardian Children's Fiction Award.
"The pawn protects every other piece on the board," Bob says, "even though it can't make as many different moves. And if you can get it to the other side of the board safely, it becomes a much more powerful piece, like a knight or a queen."
It's been five years since Livy last visited her grandmother in Australia. Now that she's back, she can't shake the feeling that she's forgotten something very, very important.
It's the zombie in a chicken suit inside the closet that lets her know she's right. Okay, so Bob isn't exactly a zombie—he's not dead!—but he is green and after five years of waiting for Livy in the closet, he remembers just about as much about himself as Livy does. That is to say…not a lot. However, what he does know is that he's a long way from home and now that Livy is back, she can fulfill a promise she doesn't even remember making. Readers will realize these things while reading Bob:
Chicken costumes make the best disguises.
You can still be a good friend even if you forget.
Keeping cake away from water wells is probably a good idea.
Cheyenne Lopex, PRR Writer