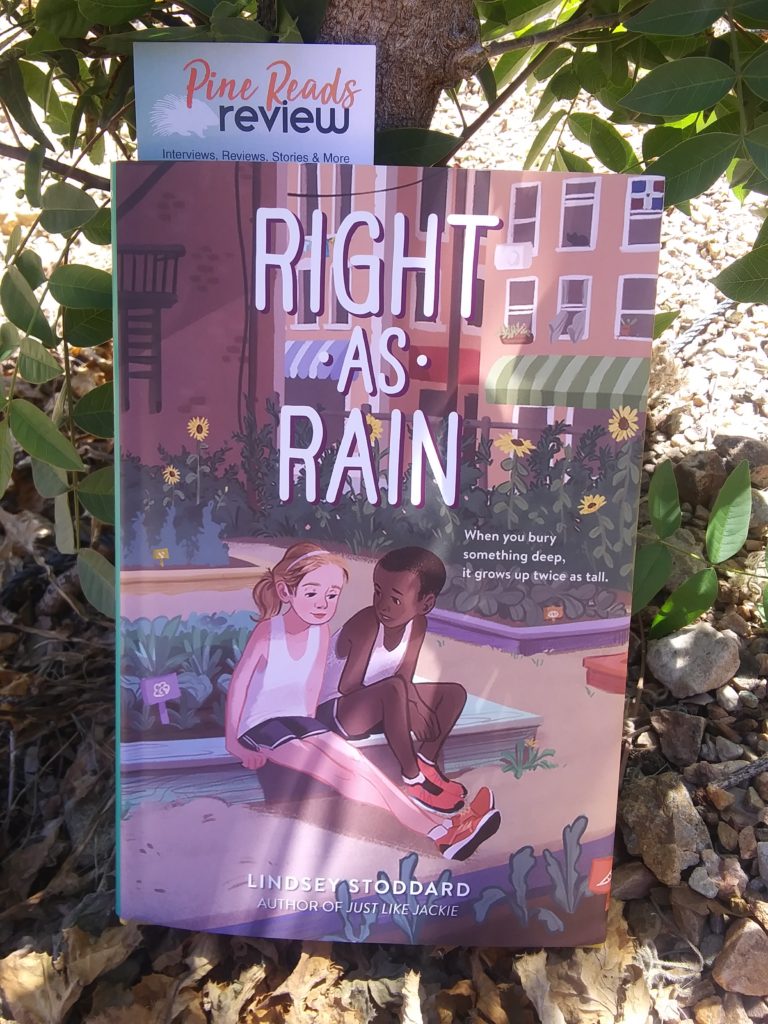 Right As Rain by Lindsey Stoddard
HarperCollins, 2019, 304 pages
Trigger Warnings: N/A
About the Author: Lindsey Stoddard was born and raised in Vermont where she began her love for reading and writing in local libraries and independent bookstores. Her parents always like to remind Lindsey how well behaved she was growing up, EXCEPT in bookstores. She would run and hide between the shelves because she wanted to live there! Lindsey moved to New York City after college and taught middle school English for 10 years in Washington Heights to the most inspiring, creative kids. Their excitement around books motivated her to pursue her other childhood dream, becoming an author for kids. Lindsey lives with her family in New York City, but they travel to Vermont often to romp in the snow, stock up on syrup, and visit family.
You can visit Lindsey at lindseystoddard.com
"Every dress I had ever buried and more. Pink lace, yellow cotton, long denim with buttons, corduroy with big front pockets, white tulle, and navy striped ruffles hanging from the tomato plants and strewn across the thick-growing kale. Then I felt my mom's hand on my head. 'Remember, Rain, when you bury things deep, they grow up twice as tall.'"
278 days. 288 miles. 13 boxes. After the death of her older brother Guthrie, Rain and her parents are moving from Vermont to New York City in the hopes of finding a fresh start. But fresh starts work best when no one is keeping secrets, and Rain is keeping the biggest secret of all—Guthrie's death is all her fault. No amount of running, knuckle-cracking, or counting can bring a family back together. What comes next is a big who knows.
Settle down with your favorite hot chocolate, lace up your shoes, get soil under your fingernails, or write what makes you feel brave. Rain is on mission and nothing is going to stop her—the one year anniversary of Guthrie's death is coming up, and this is how her family is going to grow up twice as tall.
PRR writer, Cheyenne Lopex