MGM: Ghost | Jason Reynolds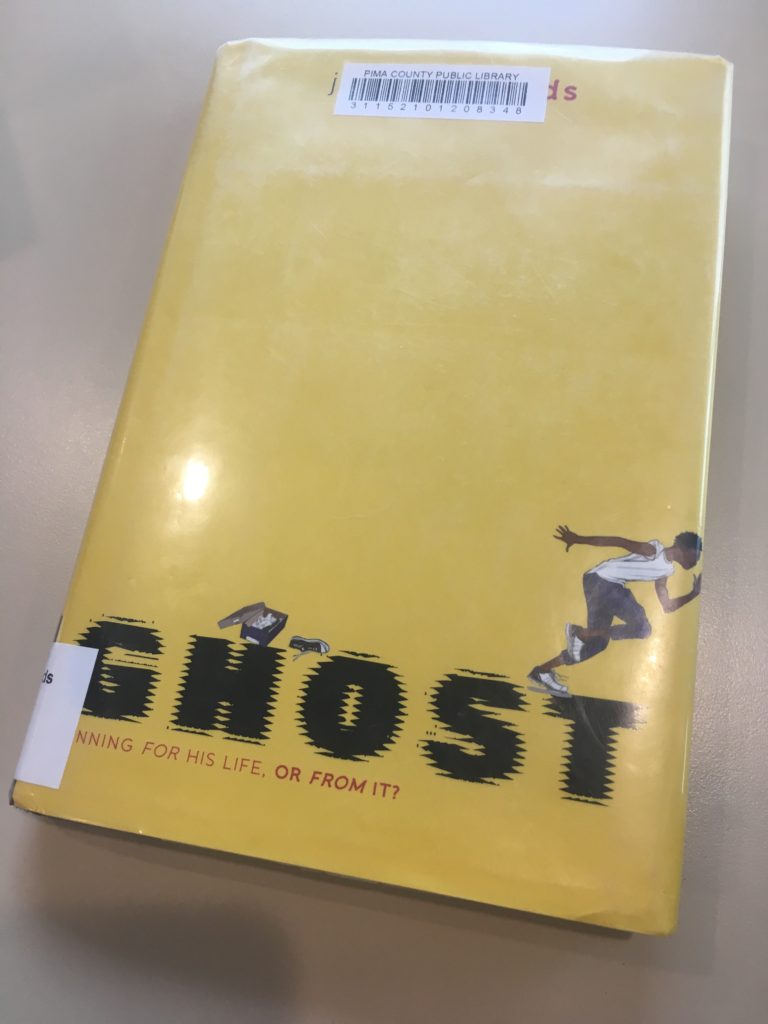 Ghost
Jason Reynolds
Atheneum/Caitlyn Dlouhy Books 2016
Hardcover 190 Pages
Trigger Warning: Some brief Violence
About the Author: Jason Reynolds studied at the University of Maryland where he earned a B.A. in English. Jason Reynolds has authored and co-authored countless books such as Long Way Down, All American Boys and For Every One. Ghost is the first book in Reynold's Track Series.
"You can't run away from who you are but what you can do is run toward who you want to be"
Castle doesn't like to be called Castle. He likes to be called Ghost. He also loves to run. While his favorite sport is basketball, he knows he can run. When Coach offers him a spot on the track team, he seizes the opportunity. He's got what it takes but it seems that life keeps getting in the way. In order to stay on the team, Ghost learns that he needs to face certain struggles head on and not let his anger get the best of him.
PRR Writer Christopher Lee



CHECK IT OUT!