Mary, Who Wrote Frankenstein | Linda Bailey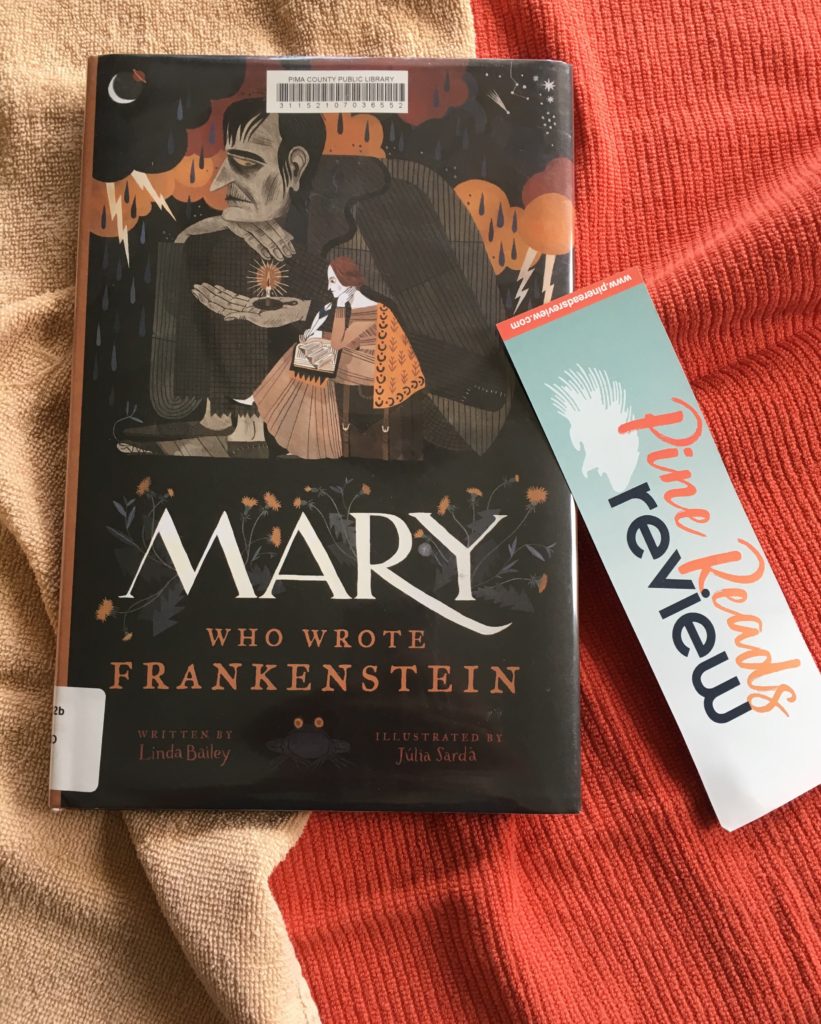 Mary, Who Wrote Frankenstein by Linda Bailey
Illustrated by Julia Sarda
Tundra Books, 2018, 56 pages
Born in Winnipeg, Linda Bailey later graduated with a B.A. and M.Ed. from the University of British Columbia. She debuted in 1992 and has written countless Children's series such as Stanley, Stevie Diamond Mystery, and Good Time Travel Agency. Julia Sarda was born in Barcelona, Spain and has a passion for Picture books. She recently illustrated Duckworth, the Difficult Child and is known for such works as Sweep and The Mystery of the Clockwork Sparrow.
"It began with a girl named Mary. She liked to daydream and imagine."
Mary Shelley didn't have a normal childhood. She would know the pain of loss and abandonment before the age of eighteen. But she never stopped dreaming. She never stopped imagining. On one stormy night, she gathers around the fire to hear a ghost story. But Mary Shelley's imagination would produce one of the most famous ghost stories ever told.
Mary, Who Wrote Frankenstein is a look into how Frankenstein was written. The life-story of Mary Shelley has inspired novels and films, and now Linda Bailey has brought this story to the world of picture books. Bailey does a great job showing the human element behind Mary Shelley and really turning it into an inspiration for young readers. Julia Sarda illustrates the book with fun creepy art that reminisces the dark themes of Frankenstein.
PRR Writer, Christopher Lee
Pick up your copy here!