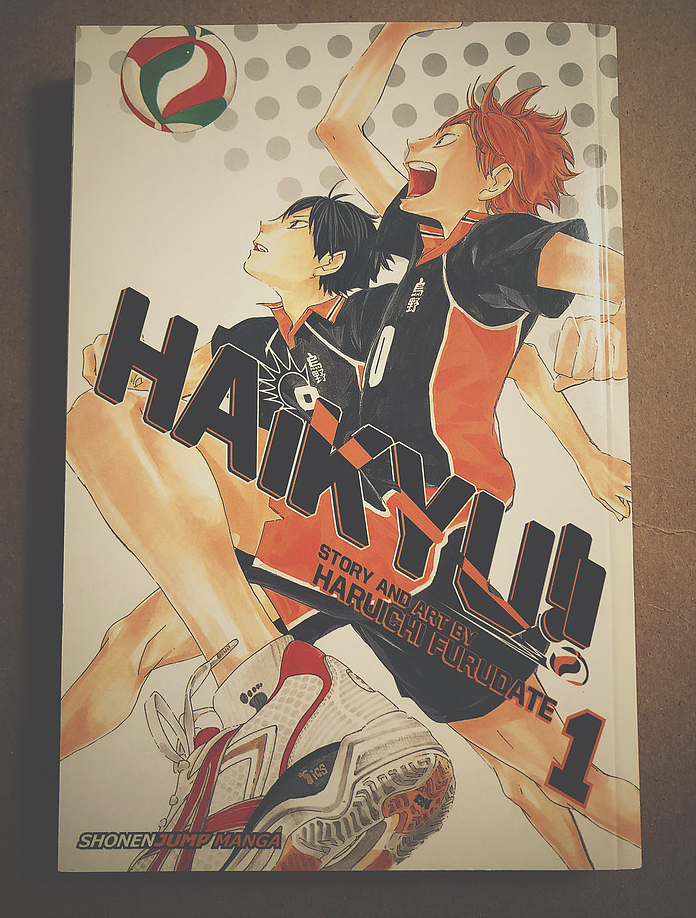 Trigger Warnings: minor bullying
About the Author: Haruichi Furudate is the 34 year-old manga artist best known for Haikyuu!!, the best selling volleyball sports manga of all time. The manga artist has serialized the series in Weekly Shonen JUMP since February 2012. Their true identity and gender are unknown but Furudate commonly draws themself as an anthropomorphized bird wearing a suit. The manga has gone now over 300 chapters and 34 volumes with no sign of stopping as its popularity has never been higher.

"The first game, the second game, the playoffs, the nationals. I'm going to win them all."
Shōyō Hinata, after seeing a volleyball match, aims to become the next "Small Giant" and thus joins his middle school volleyball club. After finding new members, he sets out for the middle school tournament, where he crosses paths with a formidable school with the "King of the Upper Court," Tobio Kageyama. Although his team lost, Hinata is still determined to aim for the top and exact revenge on Kageyama.
Upon entering high school, he receives the biggest surprise: He and Kageyama are in the same high school volleyball club! Haikyuu!! The manga details their fight and journey of reaching the Japan National High School Tournament while facing drama, friends, rivals, practice, defeat, success, enemy schools, and differences in mentality, all while they continue to play their hearts out in order to "be the last remaining team on the court."
Rating: 5/5 stars

PRR Writer, Chris Winters