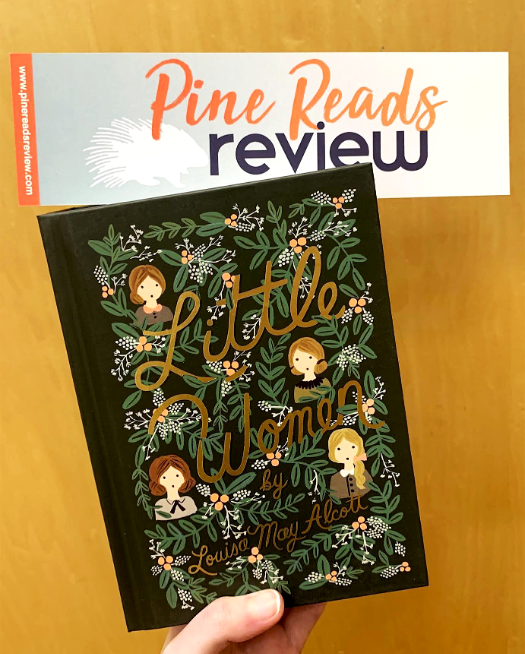 When I was nine years old, Little Women was my Everest. It was the summer of 2007 and my mom had given me Louisa May Alcott's beloved novel, adding to my reading plans (otherwise consisting of Harry Potter and Percy Jackson). It was long and old, without any magic or special abilities whatsoever… and I loved it. By the time I finished, the March sisters had my heart.
Afterwards, my mom and I watched the 1994 film. So, it was only fitting that over the holidays we saw Greta Gerwig's newest adaptation. Since the novel's 1868-1869 publication (in two volumes), there have been countless adaptations including films, mini-series, theater productions, and anime. While each depict a unique artistic vision, Gerwig's take seemed especially true to the story of the four March sisters growing up in Massachusetts. When we left the theater, we were amazed at how real and raw each character felt. Not only the sisters, but also characters like Marmee and John Brooke maintained individual depth throughout the story. Gerwig weaves together their childhood and adult lives, ultimately showing the joys and hardships in both, as in the book.
Although we see the struggles and delights of romance, Jo's first love is writing. Her character, though still maintaining some customs and restrictive traditions of the 19th century, has inspired young girls and women alike to pursue their talents and passions. The novel and movie detail the opposition Jo faces as a young female writer with a protagonist who, originally, Jo intended to remain single. Jo's challenge actually mirrors Alcott's own experience. After the publication and success of Little Women's first volume, fans and editors wanted to see Jo (as Alcott's protagonist) married to Laurie – or at least someone. At the time, female protagonists were expected to end up happily married (because happy and married were, apparently, co-dependent). In fact, Alcott is known for saying, "I'd rather be a free spinster and paddle my own canoe," and had every plan to write the same life for Jo. However, eventually the demands won, and Jo ends up with Friedrich Bhaer, the German professor. Despite the coerced change, I applaud Alcott for writing an intellectual match for Jo who appreciates and pushes her skills as a writer. Many also think Alcott wrote the professor to be significantly older (more so than in the 2019 film portrays) to maintain some of her authority as a writer as it's more of an odd coupling in the novel.
Gerwig nods to Alcott's original ideas while still following the novel's known ending. Even today, romance (whether a suggestive hint, date, or even marriage) is often expected in YA coming-of-age novels. Perhaps this adaptation will inspire the industry to further challenge these assumptions and/or requirements. Greta Gerwig reminds us that this story is about the March sisters, and not just about women who are only wives in love, though they can be that, too.
Alcott and Jo's situations also beg us to consider – how seriously should authors reflect fans' desires and editors' suggestions? How do we balance collaboration and critique with an author's authenticity and integrity? This 2019 film poses these hard questions while still leaving audiences satisfied and deeply moved.
PRR Writer, Anna Gerwig (possibly related to Greta Gerwig… most likely, in fact)
Pick up your own copy here!