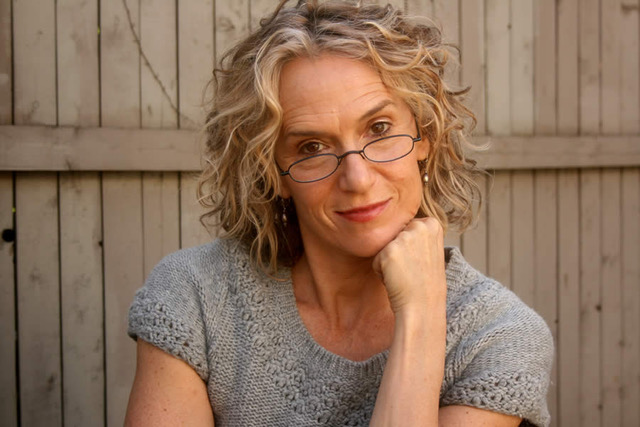 Author bio: The daughter of a Merchant Marine and a Rockaway beach babe, Alice Kaltman's life has always been ocean-centric. Now when she's not in the water she writes about surfers, mermaids, and other odd balls. In addition to Wavehouse, Alice is the author of the short fiction collection Staggerwing and the middle grade fantasy, The Tantalizing Tale of Grace Minnaugh, due out in Spring of 2020. Alice's work can also be read in numerous journals, magazines and fiction anthologies. She splits her time between Brooklyn and Montauk, New York where she swims, surfs, and writes; weather and waves permitting.
Hastags: #YoungAdult #YA #YAlit #strongfemalecharacters #surfing #ocean #regalhousepublishing #debutnovel #interview #authorinterview
Author's social media accounts:
Twitter: @AliceKaltman
Instagram: @alicekaltman
Facebook: Alice Kaltman/Author
Alessandra De Zubeldia: In your novel Wavehouse, Anna, the protagonist, struggles with shyness and its different tiers, such as "All-Star Shy Person Syndrome" and "Type B." What drew you to this character trait? Were you also a shy child and teenager?
Alice Kaltman: I believe that shyness is an underrated liability for many people. Because it is considered a 'minor' emotional problem, kids are often told to 'just get over it', or are pushed to do things that make them extremely uncomfortable or stressed. What most folks don't understand is that shyness is inherent. It's in people's DNA. So, it's not like presto-change-o, it's gone. I wasn't super shy as a kid, but I did have a bit of social anxiety going in to new situations with new kids. I know a lot of people who were extremely shy as kids, but by sheer strength of will and passion have become incredibly successful and social people. But once a shy person, always a shy person. Even the super successful ones tell me they feel a bit of panic at every new encounter. When I was thinking about Anna's character for Wavehouse, I knew I wanted to write a story about an unusual, super talented surfer who had certain invisible challenges and private yearnings. Shyness and an artistic temperament seemed a perfect combination for my girl!
AD: How did you come up with the wavehouses that Anna draws and finds comfort in? Were they on your mind before writing the book or did they emerge from the narrative?
AK: The idea for wavehouses grew out of Anna's original experience of being inside the curl of a wave with her mom when she was barely a toddler, and feeling safe and protected. But any surfer will tell you; If you're lucky enough to get a ride in a barrel of a wave, with the wave at your side and the lip curling over your head, it is a spectacular experience. Though I wouldn't exactly describe it as 'safe and protected'. Anna, however, is a unique creature. She's got such a deep connection to the ocean that for her, it is home. And so, the idea that she would draw versions of watery, wavy homes as she struggles to find her own grounding in life and love emerged organically.
AD: In the Acknowledgements section of Wavehouse,you thank your agent for looking out for you "in the big, bad publishing world." What is the biggest obstacle you have faced in the publishing industry?
AK: The industry itself is one giant obstacle. The market shifts, the trends, the profit focus of the big houses, the lack of support in terms of marketing and promotion, even at the big houses, unless your book is a guaranteed best seller, the difficulty placing 'unusual' books, the flip-floppy nature of it all! An aspiring author has to have nerves of steel and the patience of a saint. Only a lucky few get book deals right off the bat, and/or make enough money to buy half a car.
AD: Your debut book, a short story collection, is adult fiction. What prompted you to transition to Young Adult literature with Wavehouse?
AK: Actually, I wrote Wavehouse before I started writing short fiction. It took me a very long time to find a home for Wavehouse, like, over ten years! During the latter part of those ten years, I shifted my focus to writing short fiction and was super lucky to have my stories well received and published relatively quickly. It sure helped with the endless frustration of having Wavehouse constantly, almost-maybe, being picked up, and then…dropped. But hey, here I am now, telling the tale, with both a collection and a novel out there, and a middle grade fantasy titled The Tantalizing Tale of Grace Minnaugh, due out in Spring of 2020!
AD: One of my favorite aspects of the novel is how clearly you describe the movements of surfers and waves; I could picture them easily although I'm not very acquainted with surfing. As a surfer who is passionate about the ocean, what do you want readers to take away about this sport?
AK: I want readers to actually feel like they too are surfing, even if they aren't familiar with the sport personally. And if I can't achieve that, I'm happy if they can at least feel Anna's stoke, her intense joy and connection to the water and the waves.
AD: Which character did you enjoy writing the most and why?
AK: That's a super tough question because every character is fun to write, and I think every character probably has some aspect of me in them. Some were tougher to get 'right' than others. But, if I have to choose enjoyment, I'd say the ones who allow me to put not just myself, but other loved ones into character also. So: Myra, because she is so confident and quirky and reminds me of one of my oldest, dearest friends. Grandpa, because he is all bark but no bite, affectionate and protective, and reminds me of my father.
AD: I really enjoyed how the love story progressed in Wavehouse. Do you have any suggestions on how to write realistic, heart-warming YA romance?
AK: That word: 'realistic'! Use your own experiences, good or bad, and riff off those if you can. Don't try to create some fantasy of how first love ideally should be. Love, especially new, young love, is awkward, full of doubt and wrong moves. Every person comes with a whole set of baggage and insecurities. Don't put your young lovers in some fairy tale, happily ever after situation, unless, of course, you're writing a fairy tale!
AD: If you could remove one frustrating aspect or stage of the writing process, which would it be?
AK: The self-doubt and scrutiny. Who needs that, ever, really?
AD: Could you describe the process of obtaining Wavehouse's wonderful cover art by Alison Seiffer? Did you provide the concept or did the artist have complete creative freedom?
AK: I've been a huge fan of Alison's work for years. She's an accomplished illustrator with work in all sorts of magazines. She also does posters for the Rell Sunn Benefit Surf Contest, a local surf contest in Montauk, every year. I knew the first time I saw one of her surf posters that she'd be the perfect person to design the Wavehouse cover. Luckily the folks at Fitzroy Books agreed. And if you think the Wavehouse cover is great, wait till you see the one she did for The Tantalizing Tale of Grace Minnaugh. It's amazing. Alison and I collaborate on concept, I feed her some ideas, but once she has a general idea of what I'm looking for, she goes to town and does her own thing.
AD: Lastly, how is your next YA novel, The Tantalizing Tale of Grace Minnaugh, coming along? What can fans of Wavehouse look forward to in your upcoming book?
AK: I just finished the (hopefully) final revisions to Grace. In about a month Advance Reader Copies (ARCs) will go out for reviews and blurbs. Fans can expect another plucky, misfit heroine, lots more ocean—this time the Pacific, perilous predicaments, mermaids, dolphins, shipwrecks…the works!