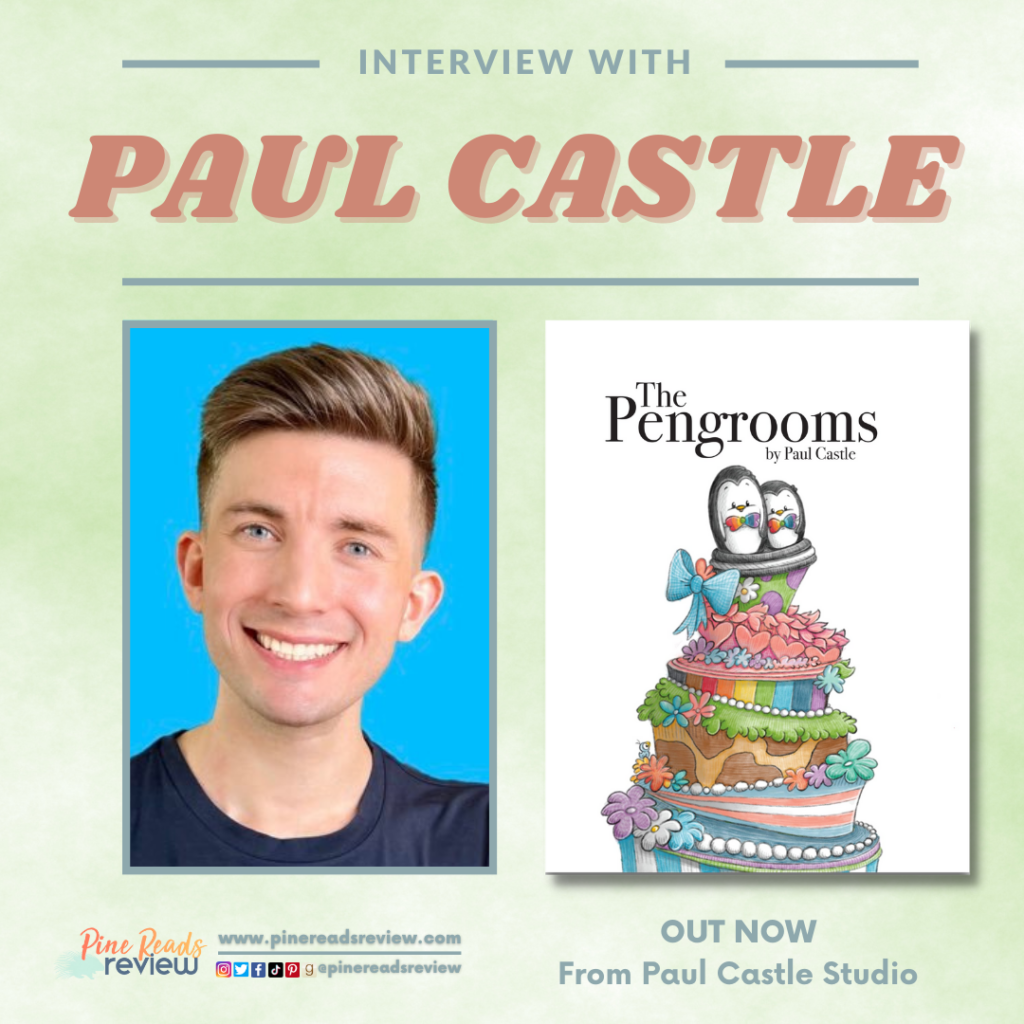 About the Author/Illustrator: "Paul Castle wrote his first children's book when he was six years old. It was called The Sad Turtle and he made it with construction paper, sticky tape, and the spirit of imagination. Today Paul writes stories and draws pictures for a living, although his books are made with slightly improved materials. His imagination, however, remains mostly the same if not a little dusty with age (because, as everyone knows, there's nothing in the world more powerful than a child's imagination and adults are just doing their best to keep up). Paul lives in Seattle with his husband, Matthew, who told him one sunny afternoon in April, 'I think you should write that penguin book you've been talking about' …Sometimes all we need is a little nudge from someone we love…" (Bio from The Pengrooms).
Find Paul Castle on the following platforms:
---
A huge thank you to Paul Castle for taking the time to do an interview with us at Pine Reads Review! Paul's debut picture book The Pengrooms is out now from Paul Castle Studio. Also, be sure to check out our review of The Pengrooms here!
---
PRR Writer, Brooke Gorman
---