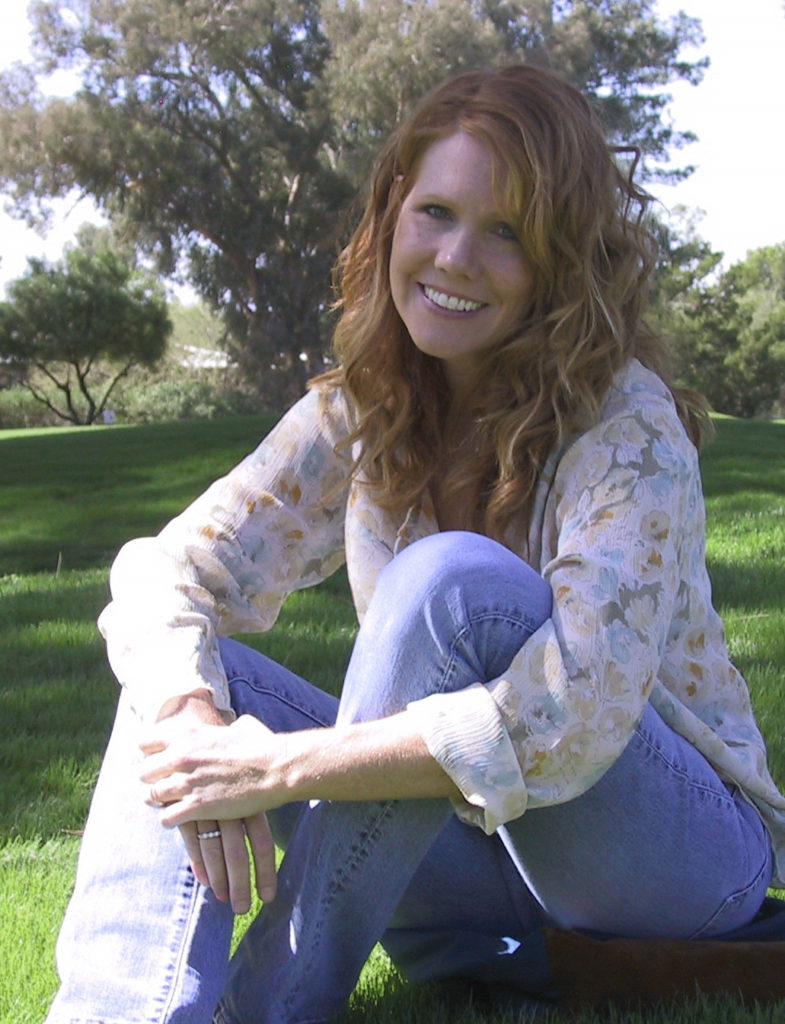 Author Jennifer Ward has teamed up numerous times with illustrator Steve Gray in her children's books based off of the classic nursery rhyme: "I Know an Old Lady Who Swallowed a Fly." With her playful words and fascinating characters, and his vivid graphics, the two continue to produce children books that are both memorable and entertaining. They have collaborated on children books such as "There Was a Coyote Who Swallowed a Flea", "There Was an Old Monkey Who Swallowed a Frog" and "There Was an Old Pirate Who Swallowed a Fish."
*I first interviewed Jennifer Ward about her inspiration, working with illustrators, and her advice to writers:
Veronica Jauregui: Many of your books are focused on nature and science, what is it about these topics that inspired you to write about them?
Jennifer Ward: I can't think of anything more inspiring or interesting than nature and science. Think about it! Nature? Mysterious, ever changing and awesome. Science? It's stranger than fiction!
Being a naturalist, a bonafide bird stalker, and a tree hugger helps my writing process, too — nature and science are my muse, they never fail me. I also feel it's important, however – now more so than ever – to get nature into the minds of children, to spark inquiry and wonder. There is a growing disconnect between young children and nature today, and if books featuring nature/science can spark imagination, wonder, curiosity, and a willingness to ask questions and explore, then I'm all for that, and like to believe my books contribute to this in some small way.
VJ: Do you have a favorite book you've written and why that particular one?

JW: That's a tricky question! That's not unlike asking a parent to choose a favorite child.
I love all of my books. The publishing process is a long one – years for each book to come to fruition. That said, I can look back at the books I've created and each provides a wonderful snapshot of a time in my life and my life's journey.
"Way Out in the Desert" was my first published book (1998), and I was teaching in Tucson then and having a love affair with children's books and the desert. How amazing is it that those passions resulted in my first published book?
I adore "Mama Built a Little Nest," illustrated by Caldecott medalist Steve Jenkins (Beach Lane Books), which features the amazing capabilities of birds and the variety of nest architecture they create. When I'm not writing, I'm birding. This book is so much fun to share with readers! (Its forthcoming companion book is, "Mama Dug a Little Den", featuring animals who burrow, by the way… to debut in 2018 or 19?)
I also adore my books with illustrator Susie Ghahremani: "What Will Grow?" about seeds, and, "What Will Hatch?", featuring oviparous animals. Susie's artwork…wow.
And my series with Steve Gray? "There Was a Coyote Who Swallowed a Flea", "There Was an Old Pirate Who Swallowed a Fish", etc. – they are the cat's meow of FUN. (Of the books in this particular series, I would have to say "There Was a Coyote Who Swallowed a Flea" is my favorite, but don't tell the other books!) And there are so many books I'm currently writing and books that I haven't written yet, so I can't say I have just one particular favorite…
VJ: You have a series of books based off the popular nursery rhythm "I Know an Old Lady Who Swallowed a Fly" including "There Was an Odd Princess Who Swallowed a Pea". What was it about that story that motivated you to continue its legacy?

JW: Living among and knowing the Sonoran Desert was the motivation to recycle the traditional song, "I Know an Old Lady Who Swallowed a Fly".
The first in my parody-series of this song was, "There Was a Coyote Who Swallowed a Flea". It is just So. Much. Fun. (I really love reading this book aloud to children and adults!) It then made sense to adapt the traditional song to other biomes and settings: a rainforest, a pirate ship, a Halloween theme, a fairytale setting, outer-space with a Martian… I'm currently working on a version set on a Hawaiian island.
By the way, "There Was a Coyote Who Swallowed a Flea" has been integrated into a Buckeye Public Library branch (the Coyote Branch), as the primary interior architecture. It houses all of the children's books!
VJ: How much influence do you get in the illustrations of your books and what is the process of working with an illustrator?
JW: I was given very little influence in the beginning of my career – I was sent sketches to review for comment. Now, 20 years later, I have established trusted relationships with my editors and several of my illustrators, so we chat and share and it's a lovely and fun process to collaborate.
The majority of the "vision" for each book comes from the illustrator and the publisher's art director. I may offer a note here or there that might be scientifically accurate, or an element of fun. For example, in, "There Was an Old Mummy Who Swallowed a Spider", I suggested that the trick-or-treaters approaching the haunted house at the end of the story be dressed as characters from the companion titles in our series: the Martian, the Princess, the Pirate, the Frog, the Coyote… and Steve Gray integrated that perfectly.
Publishing houses select the illustrator for my books – although my editor(s) and I may chat for months discussing potential illustrator choices. Ultimately, it's the publisher's selection, and they then approach an illustrator with my manuscript and negotiate with the illustrator or illustrator's agent, if he/she decides to illustrate the book. During a book's production, the illustrator works with an art director at the publishing house; the author works with an editor at the publishing house. Everyone communicates and shares details as the book is being created. Obviously, my text is complete prior to the illustrator jumping on board.
VJ: What advice would you give a writer looking to get published?
JW: I suggest one should network and connect with the publishing industry – there are so many means to do this:
The Society of Children's Book Writers and Illustrators (SCBWI) – join this organization and connect with writers and illustrators of all levels. Each state has its own regional group. There are conferences and workshops offered, in addition to resources about publishing.
Read a lot of what you strive to write – the genre you love most.
Read book reviews: Publishers Weekly, Kirkus, School Library Journal – be aware of what's being published and be familiar with publishing trends.
Read a lot of what you strive to write. Wait. Did I already say that? It warrants repeating.
Immerse yourself in books. Visit your library. Borrow. Buy. Pour over pages.
Join a critique group, in-person or online, to help better craft your manuscript.
Just write.
Study the pages of "The Children's Writer's and Illustrator's Market" (Writer's Digest Books). Trust me. This is the book I used to get my first book published. And my second book. And my third book. And my fourth book. And my fifth book…
Thank you for taking the time to interview me and for your thoughtful questions. Best of luck with your education and teaching – may your classroom be filled with many wonderful books!
Check out more books on Jen's site:
www.jenniferwardbooks.com
@jenwardbooks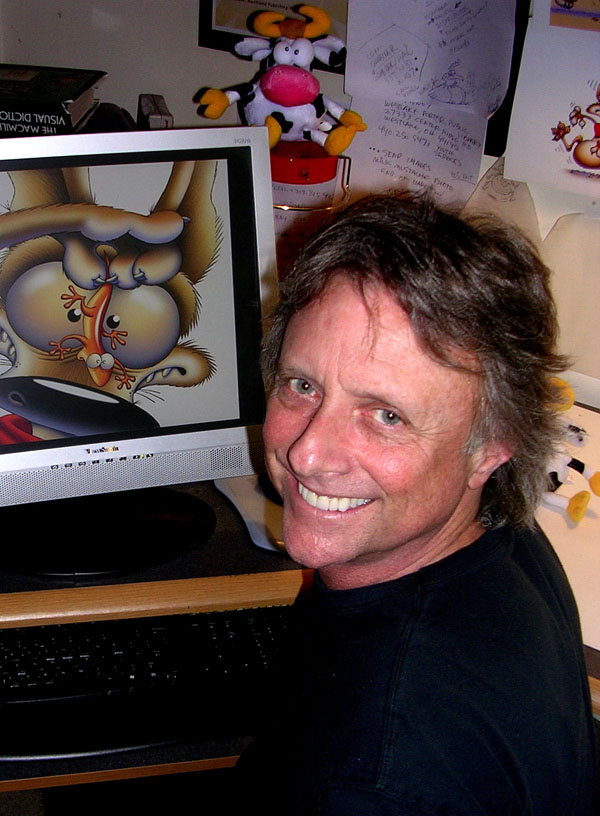 * I then Interviewed Steve Gray about his process to bringing illustrations to life and his advice to future illustrators on the business.
Veronica Jauregui: What made you want to become a children's illustrator?
Steve Gray: I have always loved children's books and I love the creative process. Making fun images for kids to enjoy is entertaining.
VJ: How long does it take to create the illustrations for a children's book?
SG: I spend upwards of 800 hours or about 10 months to create the art for each picture book.
VJ: What were some of your favorite picture books as a child?
SG: I've always been a fan of Dr. Seuss. I love the strange worlds he created, and I try to do the same thing with my books.
VJ: You collaborated with Jennifer Ward on her series based off the popular children's rhythm "I know an old lady who swallowed a fly" including her works such as: "There Was an Old Mummy Who Swallowed a Spider" and "There Was an Old Pirate Who Swallowed a Fish," how important is it to have a relationship with the author during the creative process for you?
SG: Most authors and illustrators never meet. I met Jennifer 2 years after our coyote book was published. We were flown to Wyoming for an event called Wyoming Reads and we had a connection at the Salt Lake City airport. It was the first time we met but have since become good friends and I love collaborating with her on our books.
VJ: What is the process like from your end, as an illustrator? For example, do you make multiple cuts on one piece, or does your work get edited by the Publishing House?
SG: I start with thumbnail sketches and work up a little bigger after that. There are many changes in the process, so I don't like to work very big until things are approved. Most changes are made in the pencil stages, but sometimes final art is changed as well. The Publishing house makes a lot of edits during the creation of the art.
VJ: What medium do you prefer for executing your illustrations (watercolor, hand-drawn, computerized)?
SG: I used to work in watercolor, but now do all my work in Photoshop. It makes changes so much easier.
VJ: What have been some of your favorite works that you have created?
SG: I like all of the books I have done with Jennifer Ward. The stories are really wacky and it gives me freedom to really stretch myself and figure out ways to tickle the children with subtle actions by the characters.
VJ: Any advice to illustrators trying to get into the business?
SG: Always do your best work. The books will hopefully be around for a long time and you want to always be proud of what you have created.
Check out Steve Gray's other illustrations on his site:
http://www.stevegrayillustration.com/
GRAB YOUR COPY TODAY!