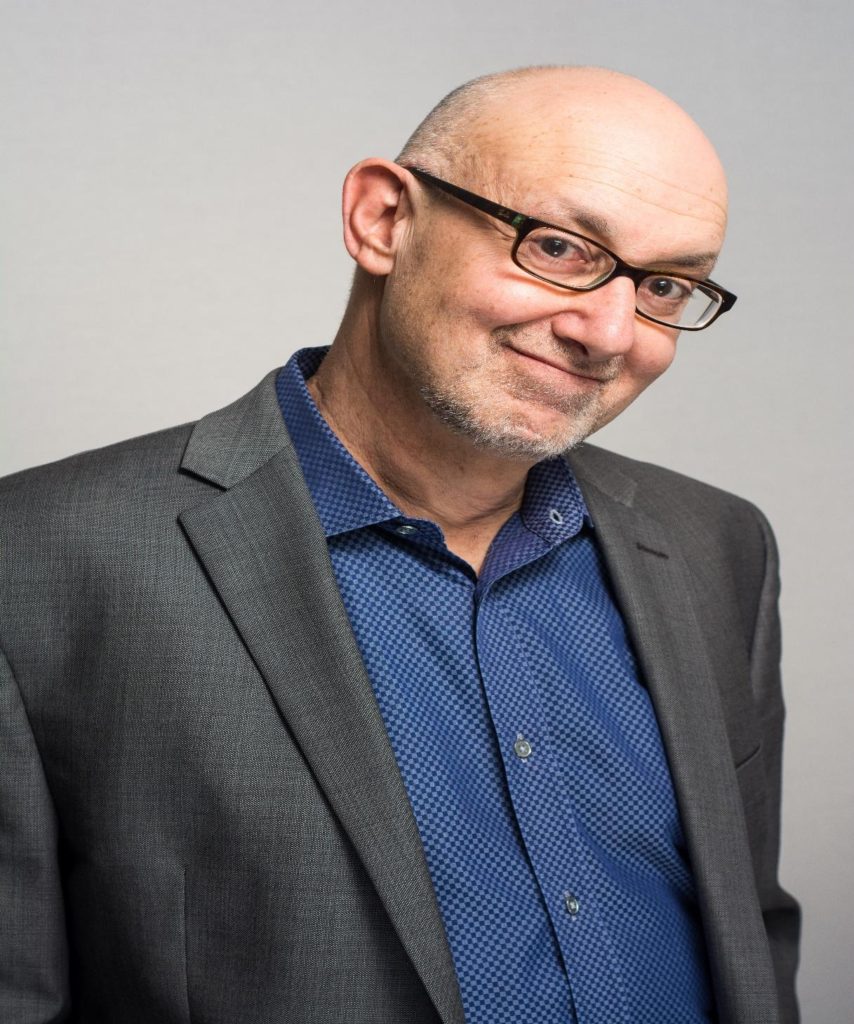 Dean Robbins is the author of the children's picture books Two Friends: Susan B. Anthony and Frederick Douglass (Scholastic); Miss Paul and the President: The Creative Campaign for Women's Right to Vote (Knopf); Margaret and the Moon: How Margaret Hamilton Saved the First Lunar Landing (Knopf); and The Astronaut Who Painted the Moon: The True Story of Alan Bean (Scholastic).
His books have been featured on National Public Radio and praised in The New York Times, USA Today, Smithsonian, and other publications, along with receiving starred reviews in Publishers Weekly, Booklist, and Kirkus Reviews. The books have also been chosen for best-of-the-year honors by Smithsonian, Space.com, The Raleigh News & Observer, the Cooperative Children's Book Center, the Planetary Society, the Children's Book Council, and the Amelia Bloomer List, among others.
Two Friends was adapted as a short film by Weston Woods Studios, with narration by Dion Graham of The Wire. An award-winning journalist, Robbins was the editor in chief of Isthmus and a nationally syndicated arts critic. He has contributed to USA Today, Space.com, The Village Voice, the Grammy Awards, Wisconsin Public Radio, and dozens of other media outlets.
Social Media:
Instagram: deanprobbins
Twitter: @deanrobbins
Facebook: @authordeanrobbins
Mandy Becker: What drew you to the story of Margaret Hamilton in your book Margaret and the Moon?
Dean Robbins: One day I came across an eye-catching black-and-white photograph on the internet: a young woman with glasses and a charming smile, standing next to a stack of paper as tall as she was. I learned that the woman was Margaret Hamilton, a pioneering computer programmer with the United States space program in the 1960s. The stack of paper contained the computer code Margaret wrote to guide the first spaceship to the moon in 1969. Her code actually helped save the lunar lander at the last minute when it almost crashed on the moon.
I wanted to find out more about this amazing woman I'd never heard of before. I looked for books about Margaret Hamilton, but no one had ever written one. I decided to talk to her so I could write one myself.
I got in touch with Margaret, and we exchanged letters and phone calls. I learned about her determination to pursue her dreams of being a scientist in spite of daunting barriers for women. It was an inspiring tale for kids.
MB: How do you think illustrations help to enhance the text in your stories?
DR: I've been lucky to have illustrators with loads of personality and style, as well as a strong sense of responsibility to my story. Artists like Lucy Knisley, Sean Qualls, Selina Alko, Sean Rubin, and Nancy Zhang not only do justice to the text, but also add revelatory elements of their own. For example, in Two Friends: Susan B. Anthony and Frederick Douglass, husband-and-wife illustrators Qualls and Alko embedded words within their rich images—fragments of speeches and key American documents. This approach powerfully suggests that Anthony and Douglass' fight for civil rights was grounded in classic American ideas about freedom and equality. It also makes for a fun treasure hunt for kids, who turn the book sideways and upside down to find the words and letters hidden in snow, in trees, and even in the steam coming out of a cup of tea.
MB: What process do you follow when researching topics or people in your books?
DR: That's the fun part! My nonfiction children's picture books are about my personal cultural heroes, and there's nothing more satisfying than reading about them and visiting the places where they lived. I immerse myself in their lives, keeping an eye out for angles no one else has covered. For example, I got the idea for Two Friends on a pilgrimage to Rochester, New York, to separately research Rochester natives Susan B. Anthony and Frederick Douglass. On a tour of Anthony's house, I learned that the two of them had been friends and neighbors who worked together and supported each other's causes. It seemed like a natural subject for a children's book, and no one else had written about it.
MB: How do you find a balance between educating and informing in your children's books?
DR: I actually try to strike a balance of educating and entertaining. I don't just want to convey information—that's what Wikipedia pages are for—but to find a compelling story with narrative momentum and emotional resonance. Ideally the subject will come alive on the page.
MB: What do you hope children get out of reading your books?
DR: I hope they fall deeply in love with the heroes I love so much myself. I hope my books inspire them to follow their own dreams, fight impossible odds, and make the world a better place. The more kids who grow up to be like Susan B. Anthony, Frederick Douglass, and Alice Paul, the better the world will be.
MB: Do you think your journalism background has helped you to write informational books for kids?
DR: It has been helpful in many ways. As a newspaper editor and writer, I've had experience researching complicated topics and writing about them for a general audience. My journalism background also comes in handy for interviewing the subjects of my books, such as Margaret Hamilton and Alan Bean.
MB: Do you get any ideas from kids about what topics to pursue during your school visits?
DR: Not so much the topics, but I certainly get ideas about the best way to handle a topic. It becomes crystal clear what kids do and don't respond to when I read my books at a school visit. I make mental notes about approaches to use and approaches to avoid for whatever I'm working on next.
MB: What can we expect from you in the near future?
DR: In May, Scholastic will publish my children's picture book The Astronaut Who Painted the Moon: The True Story of Alan Bean. Bean was not only a brave astronaut, but also an artist—the only one to travel in outer space. After becoming the fourth person to walk on the moon in 1969, he began creating paintings to show how it felt to experience another world. I had a chance to collaborate with Alan on the book—the thrill of a lifetime—and he contributed some of his own paintings to the project. Sean Rubin's illustrations make the book a stunning art object in its own right.
PICK ONE UP TODAY!