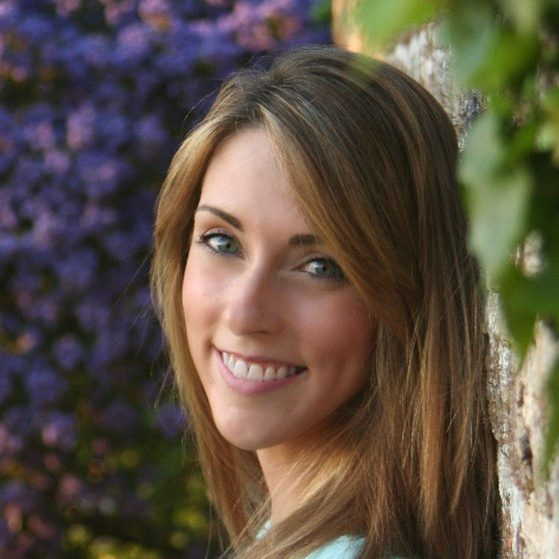 About the Author: Ali Standish grew up in North Carolina and spent several years as an educator in the Washington, D.C., public school system. She has a BA in English from Pomona College, an MFA in children's writing from Hollins University and an MPhil in children's literature from Cambridge University. Her debut novel, The Ethan I Was Before, received a starred review in Publishers Weekly and has been honored as a Spring 2017 Junior Library Guild Selection, Winter/Spring 2017 Indies Introduce and Indies Next pick, and Southern Independent Booksellers Alliance Winter 2017 Okra Pick.
Find Ali Standish on the following platforms:
---
We like to thank Ali Standish for taking the time to talk with us about her debut novel The Ethan I Was Before and the publishing process!
---
Julia Shelton: How long did it take to finish your first draft of The Ethan I Was Before? Did you write it all in your MFA program at Hollins University?
Ali Standish: I had just moved to the UK in 2014. I had been working as a teacher and program administrator in Washington D.C. I moved to England and I didn't have a work visa and I couldn't do anything and I didn't know anybody, but I had had this idea for a novel so I sat down and wrote it. The first draft was written before I went back to school at Hollins for the summer MFA program. I wrote the first draft in about six weeks just having extended writing sessions every day, working on the draft being the primary thing I was doing at that time. The first draft went pretty quickly.
JS: What made you want to go back to school to be a children's author?
AS: In my senior year of undergrad at Pomona College, I was able to take a children's literature course. It was the first course in children's literature that I had ever taken. I had been an English literature undergraduate. I guess I had just forgotten how rich the genre of children's literature is and how much it had meant to me growing up and how sacred it had been. When I took that class, it reinvigorated my passion for children's literature. So, I had always been writing creatively, but never thought of writing for kids. When I took that class, it clicked with me that that's really what I wanted to do. At the same time, I had already signed on to do Teach For America the next year in Washington D.C. That first year of teaching was incredibly brutal and I promised myself that if I could get through that first year of teaching then I would apply to the MFA program at Hollins, which I could do during the summer while I wasn't teaching and then get back to doing some creative writing in my spare time. I made it through my first year and the summer after my second year of teaching, I started the MFA program.
JS: What was the transition from a teacher to an author like?
AS: It was tough. In one setting, when you are in the classroom (I was working in the same school for four years), you're seeing kids every day, you're touching their lives very directly, and you can see the fruits of your labor. Children's writing is much more removed. I struggled not being able to interact kids, not feeling like I was making as much as a difference as I did when I was in the classroom. The publication process is so long, it's easy to forget the end goal is for children as so many adults are reading the book in the publication process. You can forget the reasons you actually wrote the book. Once the book actually came out and I heard from kids who had read it and started doing school visits with kids, I started seeing that I was still having an impact on kids' lives, just in a different way. That brought it full circle for me.
JS: What was the publishing process like for you?
AS: I wrote my first draft and took that draft to my last summer at Hollins. I workshopped it there into a second draft and then spent the next fall getting ready to send it out for submission. I found four agents that I was really interested in and thought would be a good fit and I sent my query letters out to them and got a good response. I picked my agent from Transatlantic Agency which worked well for me because I was based in the UK then. I signed on with them in January 2015. They asked for some minor edits which I did in about a month. Then we went out for submission in the U.S. with the publishing houses in March. We got our deal in late spring of 2015.
JS: Is the process of getting your second book published different from when you published your first book?
AS: Yes, it's so different! I thought if you're good enough to get one manuscript, anything you do after that should be really easy. It turns out that that line of thought was delusional. Second books are really hard because you have all the time in the world to work on your first book. There's no pressure, nobody's waiting for it, no deadlines. Also, you tend to kind of store everything up and then pour it all out into the first book. Then for the second one, it's like, what do I have left? For The Ethan I Was Before, I was really connecting with a lot of personal experiences that I had had in my past, and with this second book that I'm working on, now it's much more imagined so the work is a little more difficult. The path is trickier. When your editor buys your first book, they know exactly what they're getting and with the second book, there's gotta be some back and forth until you both agree on what your story is going to be and how it is going to look. The conversations and the processes do tend to be very different between the first and second book.
JS: Did you already have a second book drafted when you got signed for your two-book deal or was The Ethan I Was Before all you had going in?
AS: No, I had nothing drafted. I played around with a few different ideas and started a few different projects. They were all started from scratch. It was quite liberating, in one way, to have a clean slate, but it was also very daunting as well.
JS: How did you celebrate when you got your two-book deal?
AS: I was with my parents and they were visiting from the U.S. We were in town seeing the play, Rebecca. My agent knew that I was going to be in the theater that night, but it was still earlier in the U.S. so she was still on the phone with editors and things. When we got the final offer from HarperCollins, my agent timed it exactly right so that she knew she would get me during the intermission. She texted me to tell me that the final offer had come through. That was the best second half of a play that I had ever watched.
JS: Do you brainstorm with other people when writing a story?
AS: Sometimes. In the initial stages, I like to cultivate it within my own imagination. In the early stages of stories, there are always those questions of wondering if you are onto something or if the story is ridiculous. There's that protectiveness that happens in the beginning. Once I feel from my gut that feeling that I have a strong concept, I'll hit the ground running and start the first few pages. Now I have an idea, but do I have a voice; do I have a character that's calling to me? Once I have those first pages, I'll share it with a select group of critique pals and family and see what they think and if they agree that I'm onto something or not. I try to come up with a vague outline of where I'm going. I'll also have a sense of where I'm running into rough spots, and if something isn't clicking, I'll reach out to my friends.
JS: Where is your favorite place to write?
AS: I haven't had the luxury of having a favorite place to write because we have moved around so much. I was in school in Cambridge for half the time we were there so my schedule looked different day-to-day. I write wherever and whenever I can basically.
JS: How do you motivate yourself to write?
AS: It's really hard. Sometimes there are days that I can't and I have to step away from the page and think. Sometimes writer's block is scary enough that I think I might do my story more harm by coming to the page and feeling down about it and down about myself. Then I'll go out and do something fun or something that will make me feel good to take my mind off of it. Or I'll spend the day reading. Then when I'm recharged I will come back and know that I'm ready to have a more positive attitude. My grandmother used to tell me that you can never make a pie crust when you are upset or mad and I think the same thing goes for a story. If I'm feeling emotionally turbulent about my writing process, I take a step back and return to it when I'm clear-headed.
JS: Do you have a drink or food of choice while writing?
AS: I come to the page—and by page, I mean computer—usually with some hot tea. I think it's a good comfort crutch to have. If I have a long pause where I can't think of a next sentence to write, I'll sip on my tea for a minute. Sometimes I like to write with classical music playing. Sometimes that's really stimulating and sometimes it's distracting. There are days when I need to have complete silence. It just depends on the day.
JS: Do you have a favorite kind of tea?
AS: I switch during different times of the day. I'm an English Breakfast girl during the morning and as the day goes on I'll go to an Early Grey and then a Chamomile at night.
JS: Who are your author inspirations? Are there any books that you read as a teen that influenced you?
AS: There are really strong undertones of The Bridge to Terabithia in my book. Someone wrote a review and referred to my book as a thematic sequel. I really liked that idea because I think middle-grade books in the 90s and the early 2000s that dealt with death tended to follow the model where the death happens at the very end, and there's not a lot of page space devoted to what the grieving process looks like and how to move on. Ethan spends the whole book working through his grief and I was really interested in working towards that second half of the process rather than what leads up to a death. I definitely think there was some intentionality there. Sharon Creech was a big influence for me. I loved her books. They were heartbreaking in ways that I didn't even fully understand as a kid. They taught me to think about bigger things. Jerry Spinelli's Stargirl did that as well. Those were some of my early inspirations.
JS: Was it hard breaching the theme of grief in The Ethan I Was Before?
AS: It wasn't that hard because everything Ethan experiences is something that I have experienced to some extent. I think it was really about channeling some of my own memories and then thinking "Okay, this is how this felt for me when I lost this person at this age when I was this kind of a person." It's sort of transplanting those emotions and then asking what would these emotions look like for this twelve-year-old boy who has lost his best friend?
JS: Were there any parts in The Ethan I Was Before specifically, that were hard for you to write?
AS: I think I tend to be much better with the first half of the book rather than the second half of the book. The first half is all fun character building and world building and the atmosphere and laying different eggs. It's writing these hidden clues that you are going to come back to in the text later. That's the fun part. The hard part is bringing all those things together. I remember when I was writing the hurricane scene and the hurricane is coming, I felt like I was trying to maintain a delicate balance. Those chapters needed a lot of concentration and a lot more attention during the later editorial stages.
JS: What was your favorite part to write?
AS: I always love writing first chapters. The prologue actually came later and that was fun as well. I love writing haunted house scenes. And the last page was also not in the original manuscript when I submitted it to my agents. My agent said to me that they thought my original ending was fine, but they thought I could do better, saying, "I want you to give me goosebumps." That was a challenge I really savored so it was fun figuring out the perfect way to end the book that would really resonate with readers. That is one of the pages that I feel most proud of so it was really fun when I had reached the point that I had wanted to with that scene.
JS: Do you have a favorite character or one that you relate to the most?
AS: I think I relate to different parts of each character. I think that's true of all authors, that there's a little part of us in each character that we write. I'm a sucker for Coralee. Coralee was the first character that came to me when I started thinking of this story. She came to me before I even had Ethan. My connection with her stretches back the furthest and maybe goes back the deepest.
JS: Could you tell me anything about what you're working on for your second book?
AS: What I'm working on right now is a book about a twelve-year-old girl named Miranda who has a very fraught relationship with her mother and is sent to a little island of the coast of Florida called August Isle. Her mother also spent her summers growing up there, and during Miranda's summer on the island, she makes some friends. She also unravels some mysteries that help her to understand why her mother is who is she is and understand why their relationship is what it is.
PRR Writer, Julia Shelton
---