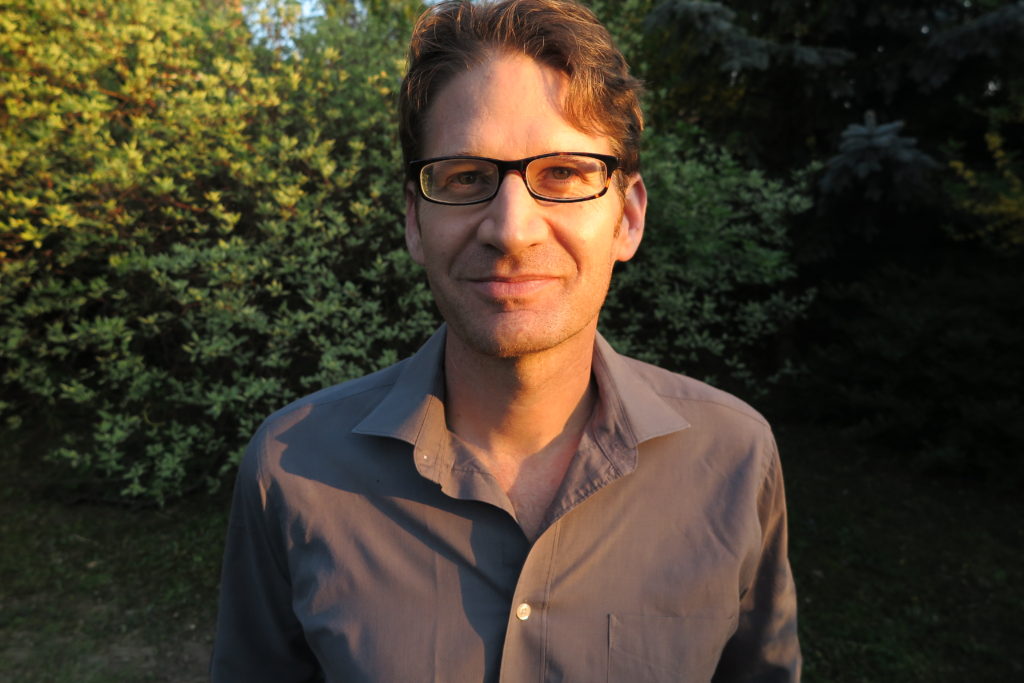 Torran Anderson is from the desert town of Tucson, Arizona. He has published over 50 books and loves doing writing workshops with schools and community groups. Torran is currently working on his Tiny Things project as part of the Piñata Moon book. You can send him the "tiny things" you like about living through his website: torrananderson.com
Instagram: @themoonforreal
Joe Buckler: First off, I would like to thank you for taking the time to participate in this interview, being able to speak to authors about their work means a lot to us over here at Pine Reads Review, and we are thrilled to have you.
Now, I'd like to talk a little about the stylistic choices you made in Piñata Moon—which is not only written in verse, but is staggered with lists and social media posts. What about this mixed media approach did you find useful when designing this story?
Torran Anderson: Thank you very much for having me. This story is inspired by a friend's suicide when I was growing up. The loss of such a vibrant friend was and still is difficult to wrap one's head around. This book came out of wanting to work through the complicated feelings of grieving and I needed these different strands of the story to get at the inner journey Enzo goes through. The early drafts of this were much like a documentary film maker just shooting film and gathering b-roll. I wrote and wrote in Enzo's voice until different types of poems and formats emerged organically. The free verse, tweets from the moon, and running list of tiny things Enzo likes about being alive are woven together to convey a singular journey into confronting loss.
JB: Additionally, did this method lead to any constraints you hadn't expected?
TA: I didn't find this method constraining at all, although it did take time to find the right balance for this style. Having written educational books that follow strict specs, the constraints of the format can be freeing in that it focuses you on how the story can unfold. Also, since the tweets and lists are so short, it helps make the rest of the text more concise.
JB: I was interested especially in your use of tweets as a form of storytelling since, throughout the novel, @themoonforreal becomes both an important character and a kind of omniscient narrator. What was the inspiration for this unique perspective, and how do you feel it helped move your story?
TA: As I was writing the poems from Enzo's perspective, the moon kept coming up over and over again. It became clear that the moon needed to speak for itself. Living in our current time period, the moon communicates through tweets. Without over-explaining it, Enzo's journey is solitary, and the story needed that big picture voice that conveys the part of the story that Enzo can't see.
JB: Since much of your previous work is designed for a younger audience, what made you want to branch out into the YA demographic, and what made this transition challenging?
TA: I've actually worked on YA and children's books about the same amount of time. YA books just take a longer development process.
I've always loved Maya Angelou's quote, "There is no greater agony than bearing an untold story inside you." Since this story is a fictionalized version of real events, it's a story I needed to get out. It's not a nostalgic book, but more of a mini-exorcism to release a story I carried around for years. Writing shorter children's books, I'm always thinking through how to best use the page turns to enhance the story. Novels in verse have this same advantage in that the format changes and page turns help communicate the story. It's challenging in an enjoyable way.
There are several YA manuscripts that I'm currently working on. I'm excited about the possibilities of what can be done within the novel in verse format. I'm currently working on a sci-fi novel in verse that is inspired by Biosphere II in Tucson.
JB: The subject matter in Piñata Moon, which deals a lot with teen suicide and the complexities of grief, may come off as depressing in a genre that has historically shied away from complicated themes, especially until very recently. What is the importance of confronting these modern, teen issues?
TA: My friend who took her life and inspired the character in this book, died over twenty years ago. There were some poems and things that I was only able to articulate now. Dealing with death is challenging and particularly when it's suicide. It's not uncommon to feel angry, depressed, inspired and confused even within the course of just one night of grieving. I wanted a story that could explore that balance between loss and persistence and focuses on the people who are left behind. I hope this book will allow for a space to have some of those challenging conversations about suicide. I am incredibly grateful to the people who have reached out to me to share their stories of loss. I am developing classroom presentations and curriculum based on this book that can be brought to schools and community groups.
JB: Additionally, how does Enzo's experiences in the story pave the way for this kind of introspective work?
TA: Enzo is looking for a way to deal with the death of his friend. Even though the external story follows his usual activity of driving around looking for things to do, it is his inner journey of trying to come to peace with the loss that the book focuses on. Not only is thinking about the paper he has to write on rites of passage, he is searching for a rite of passage that can help him cross this transitional moment.
JB: Enzo's list about the tiny things he loves in life serves as an important juxtaposition to the theme of teen suicide, creating a dichotomy that manages to humanize in a very short space. On your website, it is mentioned that this sprang from a community poetry project, could you tell us more about that, as well as any other local projects you host for the youth community here in Tucson?
TA: Yes, that's right. The list of tiny things he likes about living counter balances the loss and ultimately aims to be life affirming even amongst horrible circumstances. This book and project was made possible by a grant from the Arts Foundation for Tucson and Southern Arizona. Their support for this project has been huge and has rippled out into larger projects for the community.
The poems in this book are set in specific locations that's why some of the titles list cross-streets so you can know exactly where they're taking place. My original idea was to do a bike poetry tour where readers could ride with me from location to location and hear the poems read where they take place. As I started planning for the bike poetry tour it struck me that this would be much more fun as a community event that my project can be part of. Living Streets Alliance hosts regular Cyclovias in town where they close down streets and everyone rides their bikes around in a fun community event. I pitched the idea to them of having their April Cylovia be poetry themed for National Poetry Month. They jumped on the idea and we soon had an amazing group of collaborators including UA Poetry Center, Urban Poetry Pollinators, Tucson Poet Laureate, TC Tolbert, and many others brainstorming how to bring together bikes and poetry. Over 44,000 people showed up for Poetry Cyclovia in April 2019! I had an actual Piñata Moon that I filled with candy and poems and asked attendees to write the tiny things they like about living in Tucson. I'll soon begin sharing people's responses on Instagram at: @themoonforreal.
I'm interested in how poetry can bring communities together. Teaching as a Roving Fulbright Scholar in Norway, I did a group poetry project with Norwegian students across the country called, You Bring Out the Norwegian in Me: https://www.youtube.com/watch?v=cPX8t7AuWQA
I'm now collaborating with Mario Perez at the Newcomer Center in Chicago using this same poetry exercise with students in the United States. He has put together an amazing group poem with the recent immigrant students he works with called, Tu sacas lo latino en me: https://www.youtube.com/watch?v=jtEe_NQc0X8
Mario and I are working on the next incarnation of this project and I'm looking for other community poetry projects to work on.
JB: Despite the subject matter, I had mentioned in the review that Piñata Moon often felt like an ode to the desert—especially Tucson—so, what is the importance of setting in your work, and what makes Tucson the right backdrop for this story?
TA: Tucson is where I grew up and where I currently live. The book is completely rooted in place and celebrates the sights, smells, sound, tastes and experiences of this city. For those who live here, you will notice numerous super specific shout-outs to things like a particular salsa or even the best type of ice to drink horchata with. That said, all the details are there to highlight the emotional journey Enzo goes through. For example, Enzo goes to Himmel Park and describes the train that is stuck there with no tracks to move forward on. That train is now downtown and no longer located at the park but it made sense in the story for Enzo to describe it in that location (where it was when I was growing up.) It was more important to be accurate to Enzo's emotional journey than to current day geography. I hope that the specificity of how Enzo sees Tucson paints a picture of who he is, even for those who don't live here.
JB: As a writer and educator, can you speak to the importance of books, such as Piñata Moon, being accessible to today's youth. What have you personally tried to bring to the table?
TA: I've always loved stories though learning to read never came easy to me. Part of what hooked me on books was reading text that communicated something I thought only I felt. Reading even one sentence that articulated something I couldn't express made me feel less lonely.
My hope is that this book can allow for a space to look at issues like mental health, grieving and loss in a way that acknowledges its complexities. I'm working on some education programs connected to the book that can work with youth on some of these issues.
JB: I'd like to thank you again for talking to us, we really enjoyed Piñata Moon, is there anything else you would like to add about the book, or yourself, for any prospective readers out there?
TA: Thank you again for the Pine Read Review and interview. Much appreciation to everyone who has read the book, reached out to me and shared it with others. If you want to find out about the upcoming books I'm working on please sign up for my newsletter at torrananderson.com
At the end of the book, I make a call to readers to send me the "tiny things" they like about living. I've been collecting these in a list and would love to hear from you.