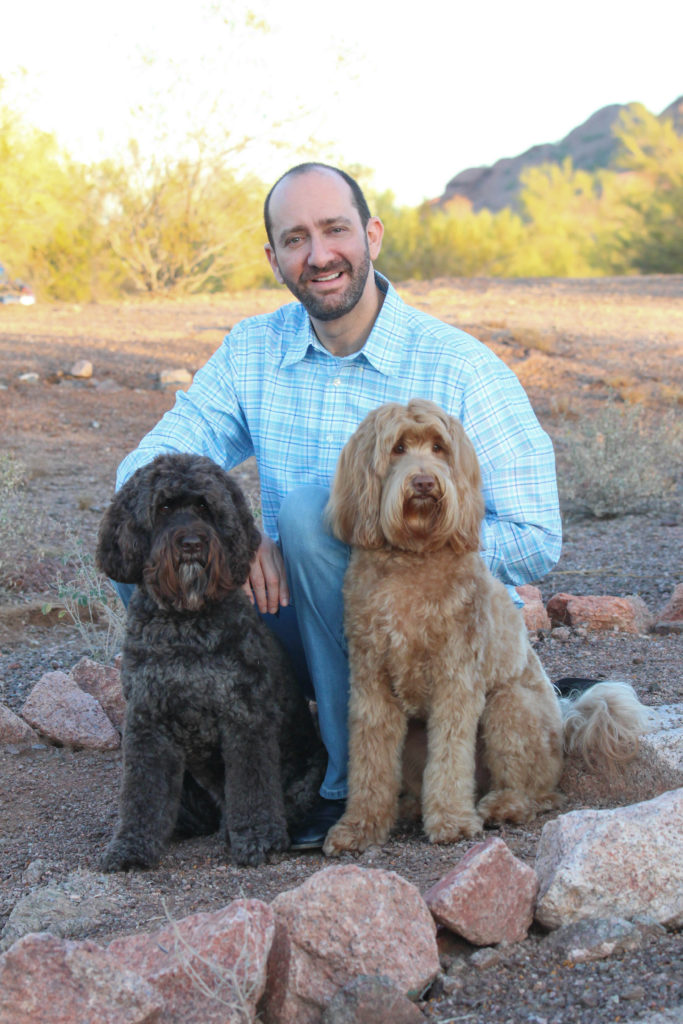 About the Author: Bill Konigsberg is the award-winning author of five young adult novels. THE PORCUPINE OF TRUTH won the PEN Center USA Literary Award and the Stonewall Book Award in 2016. OPENLY STRAIGHT won the Sid Fleischman Award for Humor, and was a finalist for the Amelia Elizabeth Walden Award and Lambda Literary Award in 2014. His debut novel, OUT OF THE POCKET, won the Lambda Literary Award in 2009. His most recent novel, HONESTLY BEN, received three starred reviews, from Publisher's Weekly, Booklist, and School Library Journal. His fifth book, THE MUSIC OF WHAT HAPPENS, was released in February of 2019. In 2018, The National Council of Teachers of English (NCTE)'s Assembly on Literature for Adolescents (ALAN) established the Bill Konigsberg Award for Acts and Activism for Equity and Inclusion through Young Adult Literature. Prior to turning his attention to writing books for teens, Bill was a sports writer and editor for The Associated Press and ESPN.com. He lives in Chandler, Arizona, with his husband, Chuck, and their Australian Labradoodles, Mabel and Buford.
Find Bill Konigsberg on the following platforms:
---
A huge thank you to Bill Konigsberg for taking the time to talk with PRR about his latest YA novel The Music of What Happens. Check it out!
---
Christopher Lee: Max and Jordan spend their summer in the food truck in the blistering Arizona heat, which proves to be a handful all on its own. But what specifically gave you the idea of a food truck?
Bill Konigsberg: My husband and I go to the Gilbert Farmers Market every Saturday morning. It's a ritual that we both enjoy very much, and there are many food trucks there. I have always been fascinated by food trucks; why is it that people, myself included, seem drawn to them? What is it about mobile food that is so compelling? When I began to think of the farmers market and a food truck as a major part of the setting, I got excited because it was going to be a situation in which my own lack of expertise could mirror that of my characters. I got to spend some time on food trucks, doing research, and my own naivete translated well into that of the characters.
CL: Max and Jordan are both so different, yet they end up having a lot in common. When they meet, they both find themselves really hurting. Was it important to have them both in these broken places?
BK: Absolutely. When I studied writing in graduate school, I learned from my teacher Ron Carlson that we put our characters in a cauldron and turn up the heat. So I automatically look for characters who are in pain, for whom I can turn up the heat. In the end, what makes a book gratifying to me as a reader is when a character triumphs and grows. That can't happen without the need for growth, and that need doesn't exist without pain.
CL: The book is LGBT yet the main conflict isn't their sexuality. Why is that? Was it important for you to give readers a LGBT book that had a conflict other than their sexuality?
BK: It turned out to be very important. When I started writing this, their sexual orientation was a major concern/conflict. It's just instinctual for me as a gay writer of a certain age, because coming to terms with my own sexual orientation was such a challenge when I was a teen. But very quickly, these characters started communicating something else to me, and I realized I was writing a very modern LGBTQ story. Not all kids deal with parents who struggle with their coming out, and not all kids deal with bullying to the extent that I did. So I endeavored to write the book without that component, and I'm really glad I did. The feedback I am getting is that it's really refreshing for young LGBTQ people to have some books which are about secondary issues, life issues, in which they don't have to reckon with the big coming out issue again.
CL: You talk about sexual assault in your book and I, personally, think you do so in a very honest way. But you also explore how sexual assault can look differently than what we might expect. What inspired you to take the book in that direction?
BK: For me, it's all tied in to one of the major themes of the book, which is masculinity, and the messages boys get about masculinity. When I was a teenager, I got the very strange message from both my mother and stepfather that it was okay to be gay, but that "boys don't take things inside their bodies." To me, that message is a metaphor about how boys are supposed to live their lives. Don't be vulnerable, ever. Don't open up. And of course the problem with that message is that life will make you vulnerable, whether you like it or not. Max's mother says that in the book. If you don't "do vulnerable," like Max doesn't, vulnerable has a way of "doing you." So I did want to explore this issue of what happens when a message that a boy accepts as truth (I sure did) butts up against a reality that contradicts that. In the end, Max dealing with his own sexual assault really makes him a man, which is so interesting to me. That the opposite of what so many of us are taught is true. As for the way Max isn't sure what happened to him? I chose to do that because I think a lot of people sometimes struggle with understanding what rape is. I wanted to put that confusion on the page because I thought it would be powerful. And I think in the end it truly is. Powerful and relatable.
CL: To follow up, you don't hesitate to explore the journey of the victim. You give Max so many moments of pain and doubt. Do you think victims need more representation in literature? What was it like to write about Max's journey towards healing?
BK: I don't necessarily think about whether victims need more representation, but I do think that in general, books are here to grapple with challenges that humans face. I will always gravitate toward characters who struggle, characters who have to overcome something. It's how I start to think about a book. Currently, I'm working out a book in my head and the way it starts is with what a character's work is. The character I'm thinking about has a lot of exterior confidence, and what I'm seeing is that some interior work hasn't been done, so that the structure on top of which that confidence exists is shaky. Surely something will come and challenge that shaky structure. So while I don't necessarily think about him needing to be a victim, I do think he is going to need to struggle on some level.
CL: I stumbled across a review of your book on fandom.net. The author, Carolina, presents a few problems she may have had with your book. Like me, she really appreciated how you handled the topic of sexual assault, but she also struggled with the friends in the book. She didn't appreciate how they stereotype Max and Jordan and really sexualize their relationship. Can you explain why Max and Jordan's friends are acting like this and what you hope for readers to see?
BK: The friends are as they are for several reasons. For one thing, this is a book about the messages regarding masculinity, and how they fall on gay boys. Both sets of friends are part of how those messages get to the characters, and my hope was that readers would see both how the friendships work for the main characters, and how they don't work. For Max, his sexual orientation is accepted by his friends, and that's a more modern take on male friendship. At the same time, there's never been a real conversation about how it feels for Max to be different there. And he has a lot of resentment about what he considers to be "straight chauvinism." It's not something his friends mean to do, but it's something he feels, and the friendship isn't fixed until it's dealt with. For Jordan, he falls into that "gay best friend" category. He winds up playing a role that isn't authentic but also isn't completely non-authentic; he really loves those girls, and he plays a role in creating that GBF persona. So I always want these things to be nuanced. It's not that the girls stereotyped him; it's that he stereotyped himself, and they jumped on the bandwagon.
CL: The characters kind of don't find that perfect resolution at the end. Why is that?
BK: It's a Konigsberg thing… I tend to do this in all my books, and to the best of my understanding of why, I think it's because that's the most realistic thing to me. I don't want to wrap things up neatly in a bow because life isn't like that. And I think perhaps one thing that makes that stand out is that my writing is extremely readable (or so I've been told). I write page turners, but my books are in no way simple, and that juxtaposition winds up standing out at the end, when my books have a more literary/realistic ending, but some of my readers have been enjoying the book as if it's a rom-com beach read. Does that make sense? I kind of straddle the line between literary and commercial, and my endings tend to be more the former than the latter.
CL: This is not your first book. In fact, this is your fifth. How has your writing changed over the years? If you could go back and share something with young Bill Konigsberg, what would it be?
BK: Hmm. I'm not sure! Perhaps I would tell young Bill Konigsberg to stop trying to be someone else, that the authentic version of Bill as a writer, with all its flaws and shortcomings, is more than good enough. I definitely didn't know that when I was starting. As for how my writing has changed, beyond growing confidence? I have to say that I don't know! I'll have to leave that to the scholars. It all feels like it's the same to me, but readers tell me all the time that I am improving with each book.
CL: You recently had an award named after you. The Bill Konigsberg Award goes to those advocating for marginalized communities through YA. How did you feel when you found out about the award? What do you hope this award does in the future?
BK: Getting an award named after me was a surreal experience. I don't know that I consider myself to be an activist in particular, at this point in my career. I'm not someone who does a lot of shouting anymore. I used to, but I am a softer, kinder version of myself these days. I am glad the word advocate appears in the description of the award, because that is something I know I am and something I believe in fully. I am a champion for marginalized young people, and I believe that raising up those who are struggling can and will change the world. So I guess once I stopped focusing on the idea that I need to consider myself an activist to receive such an honor, this began to feel much better and more authentic to me.
---
Christopher Lee, Pine Reads Review Writer