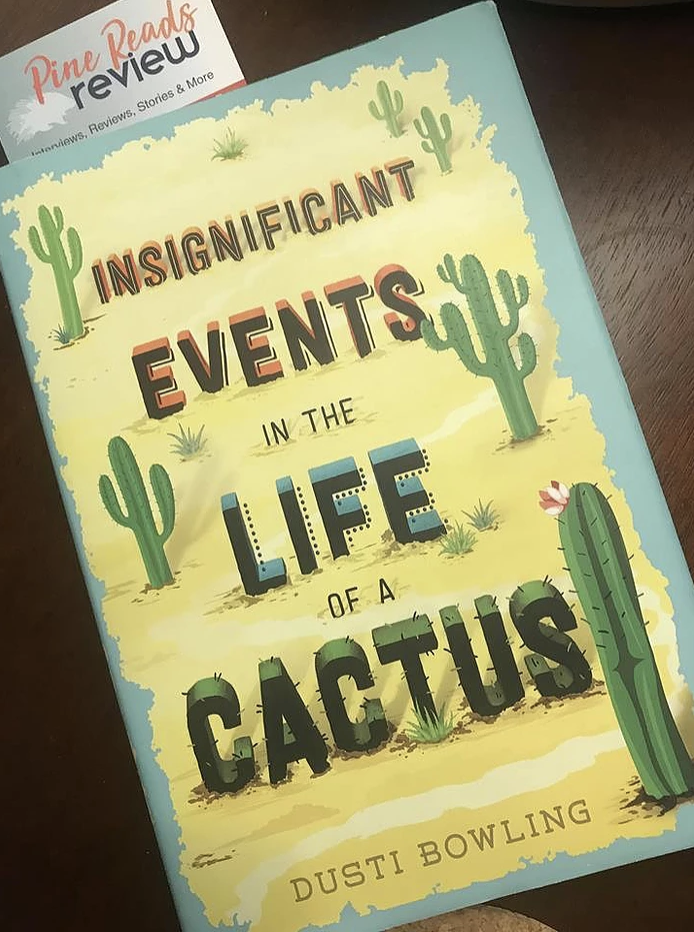 Insignificant Events in the Life of a Cactus
Dusti Bowling
Sterling Children's Books, 2017
Hardcover, 262 pages

Trigger Warnings: Bullying

About the Author: Dusti Bowling was born and raised in Scottsdale, Arizona, but now lives in Carefree, Arizona with her husband and three daughters. She obtained a bachelor's degree in psychology and has a Masters degree in Education. Before deciding to become a writer, Bowling worked in different career fields, but later realized what she really wanted to do was write. Insignificant Events in the Life of a Cactus, was her debut middle grade novel and came out on September 5, 2017. Her most recent novel, 24 Hours in Nowhere is out now! For more information on Dusti Bowling and her work, visit https://www.dustibowling.com.

"I loved math. After all, it was just problem-solving. From the times I was little, my parents had trained me to be an extreme problem-solver — like a problem-solving ninja."

Aven is a witty, funny, loving 13-year-old girl who is forced to move halfway across the country to Arizona with her parents. She not only has to deal with being the new kid in school, but also being the new kid in school without arms. Although challenging at times, she has never let her "lack of armage" get in the way of doing anything she sets her mind to. When she meets her new friend Connor, who also happens to have a disability, Aven takes on a new adventure that shows her she can do just about anything.

Insignificant Events in the Life of Cactus is a refreshing story, centered around characters who have a disability, but are also so much more than that. Bowling does an astounding job at depicting the different lives Aven and Connor lead with their disabilities.This novel will not only have you laughing and tearing up, but will leave you with an important message regarding empathy and understanding towards those who may look or act differently than you.

PRR Writer, Michelle Sanchez