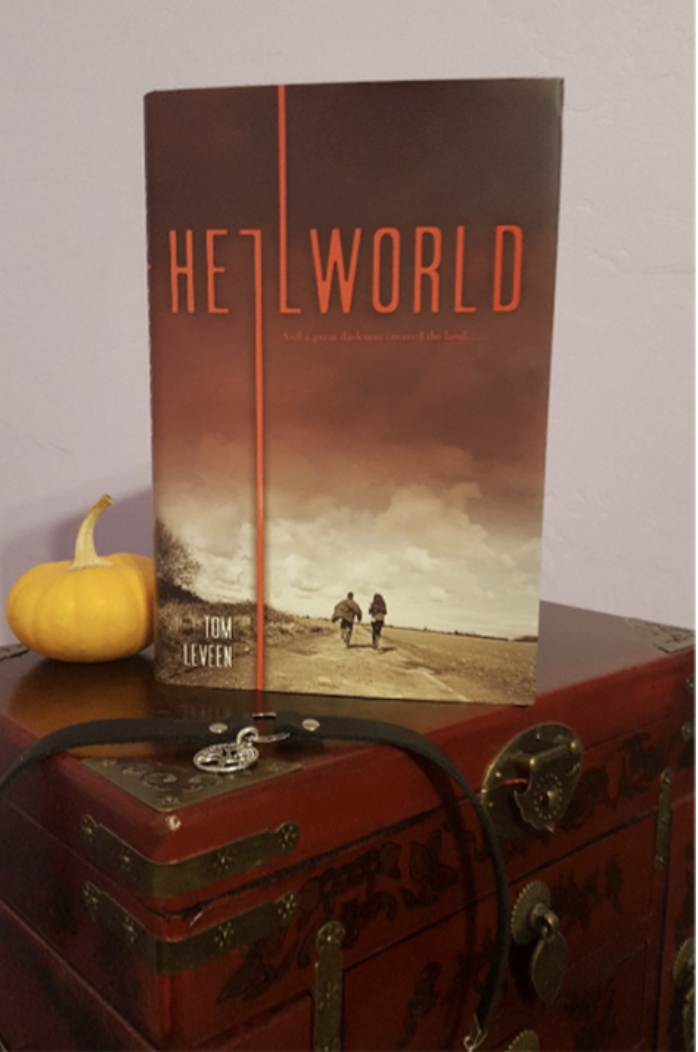 Hellworld
Tom Leveen
Simon Pulse, 2017

About the Author: Tom Leveen is a YA author, who dabbles in everything from horror, like Sick—his version of the quintessential zombie apocalypse—to edgy teen romance in Manicpixiedreamgirl. He was born in Arizona, and as a result, many of his novels feature its cities and locations. Hellworld is one of these books.

"I can hear her shouting, sliding, scrambling…then screaming."

Hellworld: what happens when four teenagers wander into a primordial Arizonan cave, armed with a video camera, discount flashlights, and lukewarm Lunchables? The end of the actual world.

Sixteen-year-old Abby's mother—half of a duo of a popular myth busting reality TV show called The Spectre Spectrum—disappeared five years ago while out filming for the show in some unexplored caves, deep in the mountains of Arizona, along with her co-host and crew. Their bodies were never found. No one knows what happened down in those caves. But Abby, upon finally discovering the reason why her mother and her partner had gone down into those caves in the first place, is determined to figure out what happened. Joining her on this journey into the darkness is Charlie, the aspiring Hollywood film director and consequential son of the aforementioned co-host, and two of his close buddies—Selby, the snarky scientist and Alex, the former pastor-in-training.
This break out hell-on-earth apocalypse, Hellworld, is a riveting and dark page turner that will reel you in till the very end. I don't often foray into the horror genre, but I thoroughly enjoyed every minute of this book. Told in alternating past and present chapters, reading Hellworld is like solving a puzzle, we know what happens—sort of—but we don't know how or why it happens. This dark read has just enough sarcastic quips to cut through the gore until the very end, and when you get there, all you're going to ask is: is there a sequel?

PRR Writer, Sierra Jackson