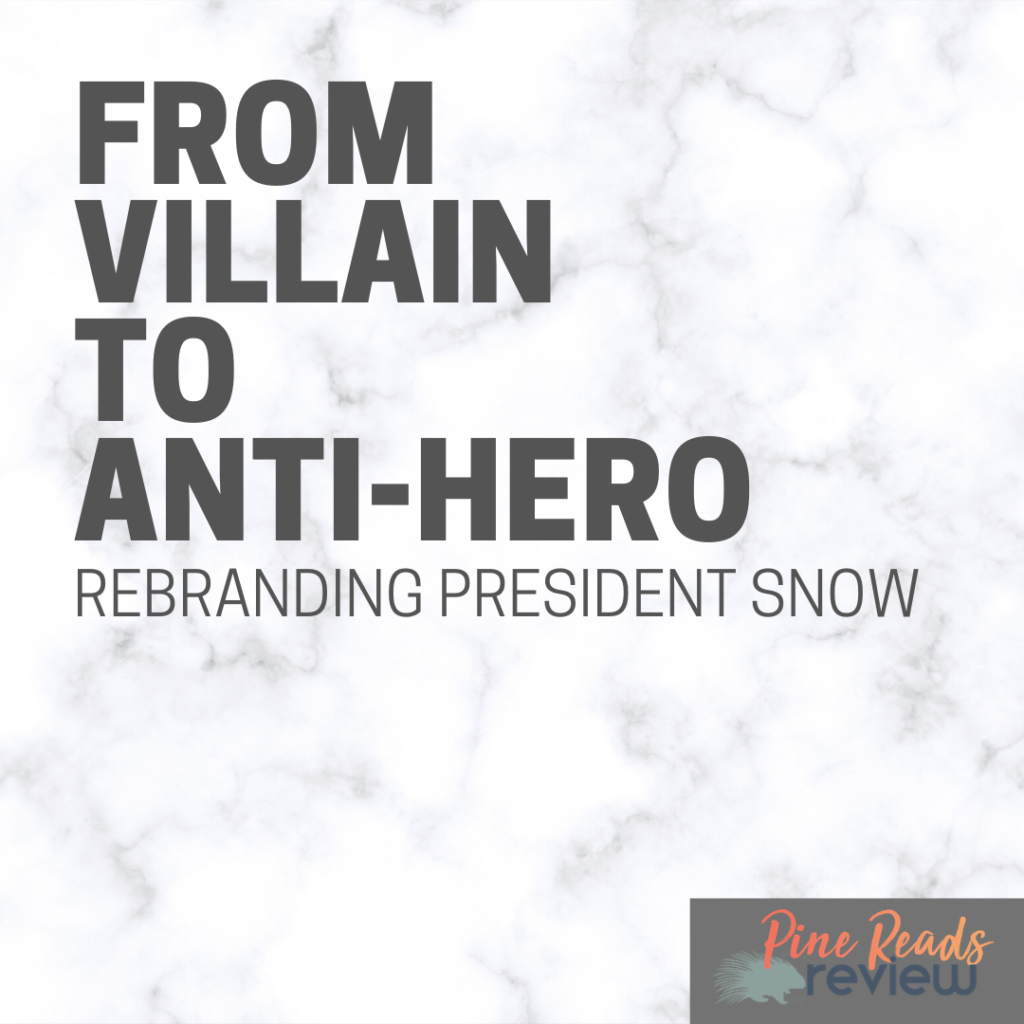 Warning: spoilers for The Hunger Games series and Star Wars franchise below!
In 2008, Suzanne Collins revitalized the young adult dystopian genre both in print and on the big screen. After writing the New York Times best-selling trilogy, The Hunger Games, published by Scholastic Press, she secured a quartet of globally successful films produced by Lionsgate. More than ten years later, Collins announced her return to the world of Panem with a new prequel novel set 64 years before Katniss Everdeen entered the arena and took on the Capitol. However, as reported by Time Magazine, some fans were quickly disheartened when Entertainment Weekly released an exclusive excerpt from the upcoming spin-off, The Ballad of Songbirds and Snakes, with the announcement of its new protagonist: a teenage President Snow.
Serving as the original trilogy's villain and sadistic dictator of Panem, President Snow seemed like the least likely choice to replace Katniss Everdeen as the modern face of The Hunger Games franchise. Not only did he endorse the ritual slaughter of children for the entertainment of the Capitol and oppression of the Districts, but Snow represented the corruption of democracy into tyranny as well as the poison of hyper-privilege. In other words, he's just plain evil. Why, then, is President Snow now the main character—dare I say it, hero— of Collins' new story? 
The recent announcement published by Entertainment Weekly describes Coriolanus Snow as "a teenager born to privilege but searching for something more, a far cry from the man we know he will become." This description hints at the possible trajectory for his character—that Snow will be rebranded as an anti-hero. An archetype characterized as misunderstood and not always easy to root for, but certainly not pure evil. 
In the exclusive excerpt provided, Snow is a young and ambitious mentor for tributes in the 10th annual Hunger Games. While Snow's personal thoughts on the Games are somewhat veiled, he is in no way disgusted by their existence. Snow instead hopes to use his performance as a mentor to boost his own career. Will his opinion change when the very children he helps are then slaughtered for sport? Only time, and the actual book, will tell. 
Although, President Snow is not the only villain being rebranded as an anti-hero in recent media. For instance, Disney's newest Star Wars film, The Rise of Skywalker (2019), implemented a redemption arc for one of the main antagonists, Kylo Ren. Even though he is responsible for countless on-screen killings—including that of his own father, Han Solo—Kylo Ren is somewhat absolved of his crimes after sacrificing his life for the trilogy's hero, Rey, in the final act. 
Last year also saw a more empathetic light fall upon another iconic villain in the Warner Brothers film, Joker, directed by Todd Phillips. Here, the Joker is not the crazed maniac we all know, but just another a lonely Gotham citizen dealt one too many blows from the guys on top. That is, until he starts killing people. While the film was met with controversy from fans worried over a more empathetic storyline for such an evil character, Joker broke box-office records, becoming the highest-grossing R-rated film of all time as well as the most-nominated film at the upcoming Academy Awards. 
With both Kylo Ren and the Joker in mind, President Snow is just the most recent villain to receive a moral make-over, revealing a trend of humanizing characters that previously seemed undeserving of such treatment. Without The Ballad of Songbirds and Serpents sitting before me, I can only wonder if Collins' new story will attempt to elicit sympathy for Snow's character, or to simply demonstrate how one goes from privileged teenager to bloodthirsty tyrant? In other words, will the prequel seek to redeem President Snow, or to show just how irredeemable he really is? 
PRR Writer, Hannah Miller
Pick up your own copy of The Hunger Games series here!