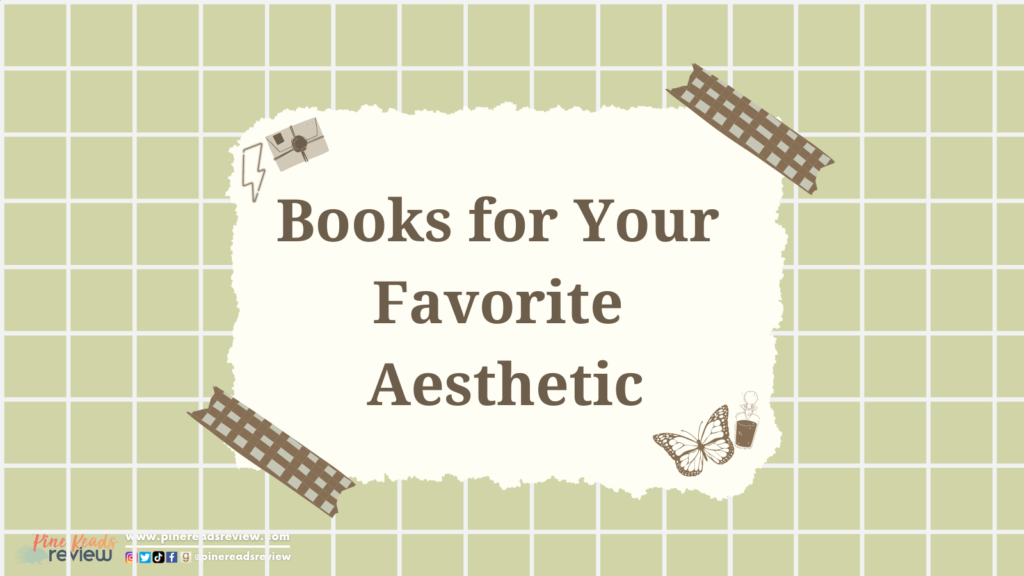 What is an aesthetic? Well an aesthetic is basically about someone's identity. The term refers to the way one presents themselves to the world, it can be a visual theme that guides what someone wears, how they look, the way they design their social media and decorate their home. It can influence what popular entertainment someone subscribes to, their interests, and the way they behave. Trying to brand yourself as a specific aesthetic can be a fun way to change up your wardrobe, learn a new hobby, or find a new book.
---
Cottagecore
Cottagecore is a super popular aesthetic that celebrates the idea of a simple, romantic, rural life that emphasizes harmony with nature and has a tiny bit of magic. Literature perfect for this trend would be Louisa May Alcott's Little Women, Frances Hodgson Burnett's The Secret Garden, and Hans Christian Andersen's fairy tales. Basically, imagine if Animal Crossing came to life in the English countryside.
Pilu of the Woods by Mai K. Nguyen
Content Warning: grief, parents death, and bullying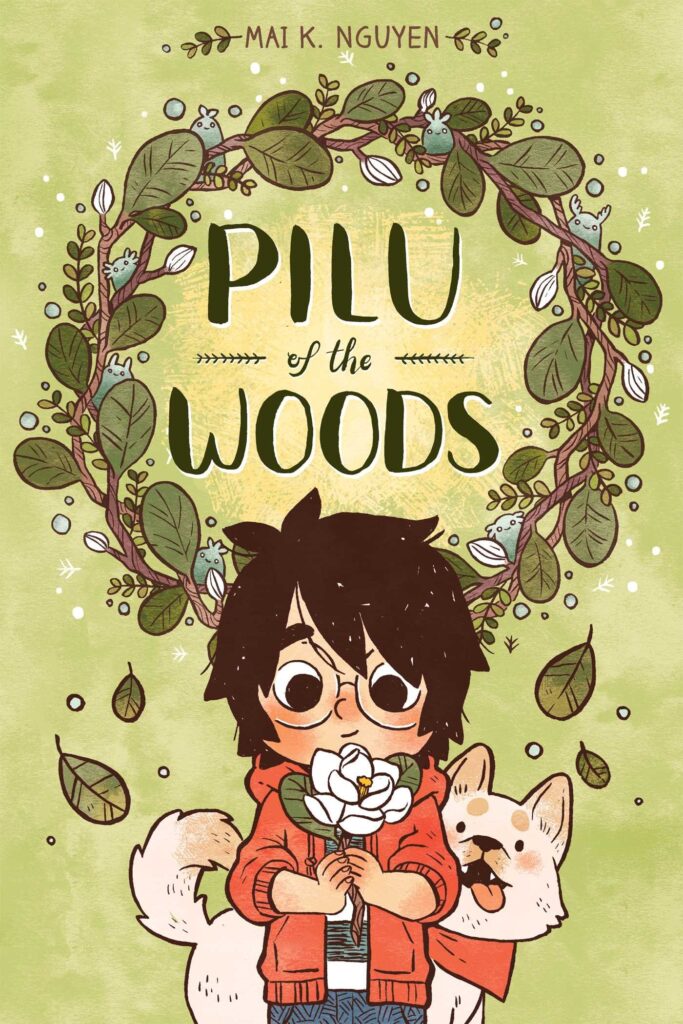 Mai Nguyen's beautiful graphic novel connects its readers to nature and takes them on an enchanting adventure with two sweet friends. What's more Cottagecore than that? Pilu of the Woods follows Willow, who finds peace from her stress and grief when she goes into the woods. One day, when she feels that she can't control her inner feelings anymore, she and her pup Chicory run away into the forest. In the woods she meets a lost tree spirit named Pilu. Willow promises to help her find her home, a magnolia grove Willow used to visit with her mom. One the journey Willow's emotions start to get the best of her, but in the magical woods they take on a physical form and threaten the two friends. Willow must come face to face with her emotions in order to save them and get her new friend home safely.
Content Warning: blood magic, body horror, child death (implied), death of a parent, death, gore, murder, self-harm (for magic)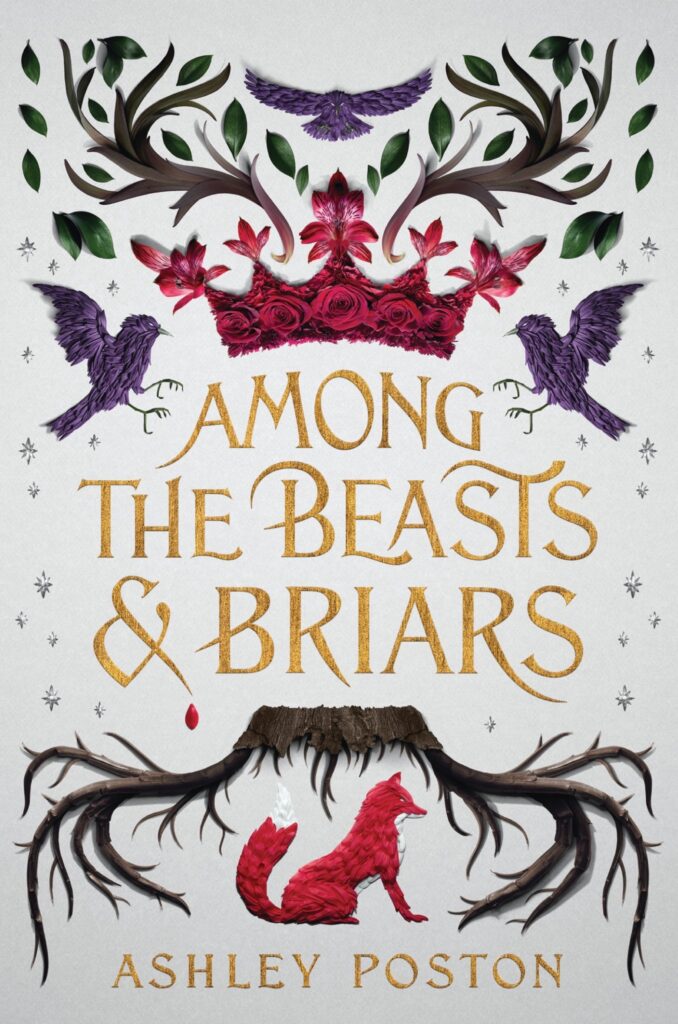 For a dark spin on Cottagecore make sure to read Ashley Poston's Among the Beasts and Briars. This novel tells the story of Cerys, a young woman living in the Kingdom of Aloriya, a land safe from the horrors of the surrounding world. At its founding, the first king of Aloriya made a deal with the mysterious Lady of the Wilds so that Aloriya would be peaceful and safe; but while Aloriya blossomed, the woods withered, becoming shadowed and cursed. Cerys is no stranger to the woods, she carries its dark magic in her blood. Cerys' life seems shielded from harm until a new queen is crowned, and the once safe Kingdom of Aloriya is plunged into darkness. Cerys must go on a dark and winding journey to find the Lady of the Wilds, Cerys' only hope to save Aloriya.
---
Dark Academia
As the reigning champion of Pinterest trends, Dark Academia has become a part of popular culture. If you clicked on this blog and somehow haven't heard of Dark Academia then I am truly shocked. However, just in case you haven't heard of it or need a refresher course, I'll explain the basics of Dark Academia. This aesthetic romanticizes the time when liberal arts were the pinnacle of upper class society. Anyone interested in Dark Academia must learn more about classical literature, languages, architecture, art, and poetry. The "dark" in Dark Academia comes from this trend's specific focus on secret societies, puzzles, riddles, witchcraft, and murder mysteries that entrance and occupy the minds of this aesthetics' fans.
Content Warning: alcoholism, animal death, mental illness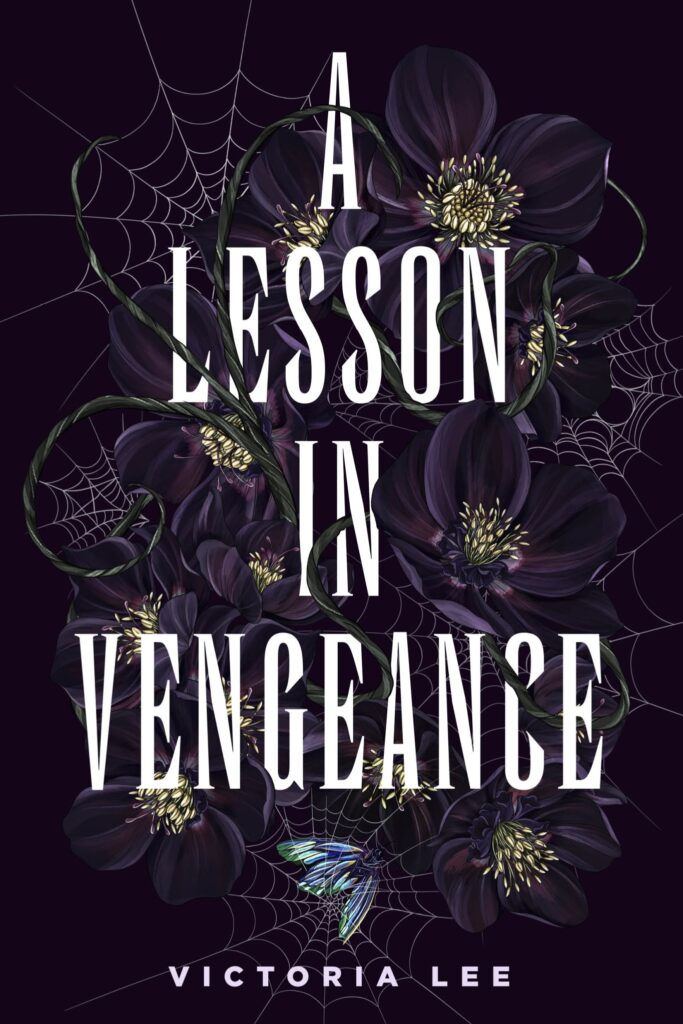 A Lesson in Vengeance is the perfect Dark Academia book with witches, an ancient boarding school, danger, and a mystery to tie it all together. What more could you possibly ask for? Dalloway School, located in the Catskills Mountains, is a beautiful school that is clouded by mysterious rumors of witchcraft, ghosts, and mysterious deaths. Felicity Marrow is no stranger to Dalloway's sordid past. She has heard of the Dalloway Five, girls who died and now haunt the school's corridors, and has even dabbled in the arcane arts. But after the shocking death of her girlfriend Felicity has promised to abandon the darkness that calls out to her, that is until she meets Ellis Haley. Ellis is a writer, working on a story about the Dalloway Five, and who better to talk to than Felicity? Felicity can't seem to get Ellis out of her head, and once the past begins to repeat itself, Felicity will have to face the school's mysterious history and try to conquer the darkness all around her.
Content Warning: blood, gore, death, disturbing imagery, body horror, physical/emotional abuse from a parental figure, references to suicide/suicidal ideation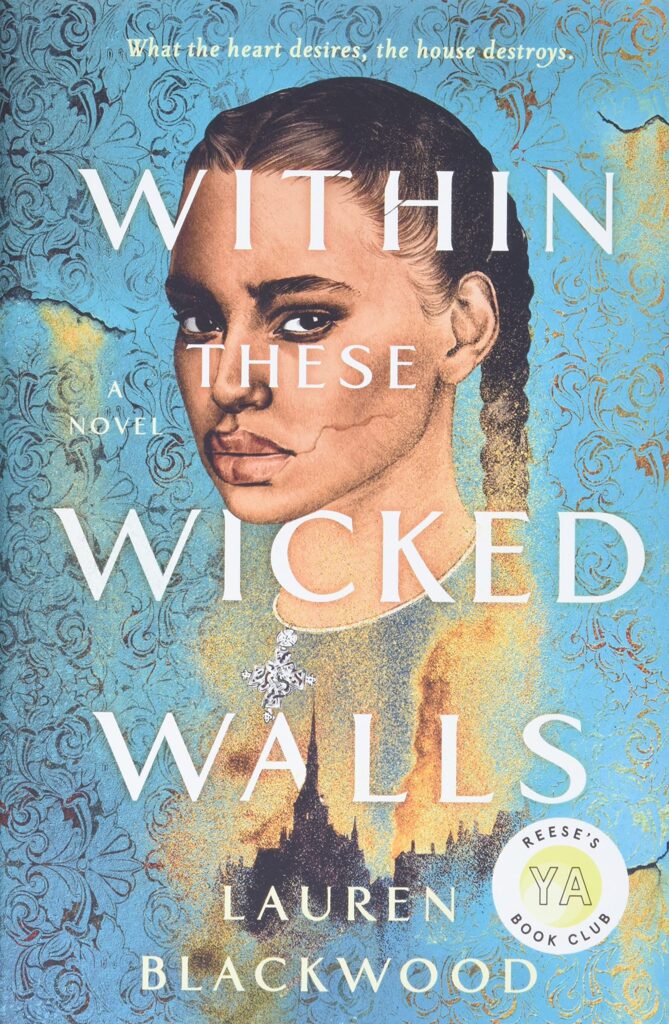 Within These Wicked Walls is great for anyone who loves Dark Academia. As a retelling of Charlotte Bronte's Jane Eyre it is not only an homage to classic literature but it is the perfect vibe for this aesthetic. Lauren Blackwood's debut novel follows the story of Andromeda, a debtera whose job it is to perform exorcisms in houses haunted by the Evil Eye. After losing her patron, Andromeda is hopeful when she is hired by the debonair Magnus Rochester, who needs her help with his mansion. Little does Andromeda know that many debtera have tried to cleanse Rochester's house before, but been driven away by his terrible personality and terrifying manifestations. Even though she knows she should run as far away from the mansion and the man, Andromeda has one major reason to stay and won't let her leave Magnus to suffer alone.
Check out PRR's review YA's original Dark Academia book, Ace of Spades
---
Cyberpunk
Cyberpunk is a retro visual aesthetic from the 80's that focuses on tech, science fiction, and future society. Think of a neon cityscape with AI, anarchy, and dystopias. What's not to love?
Content Warning: misogyny, murder, mentions of sexual violence, foot-binding, sexual scenes, strong language, domestic violence, toxic parenting, alcohol addiction, torture, suicide ideation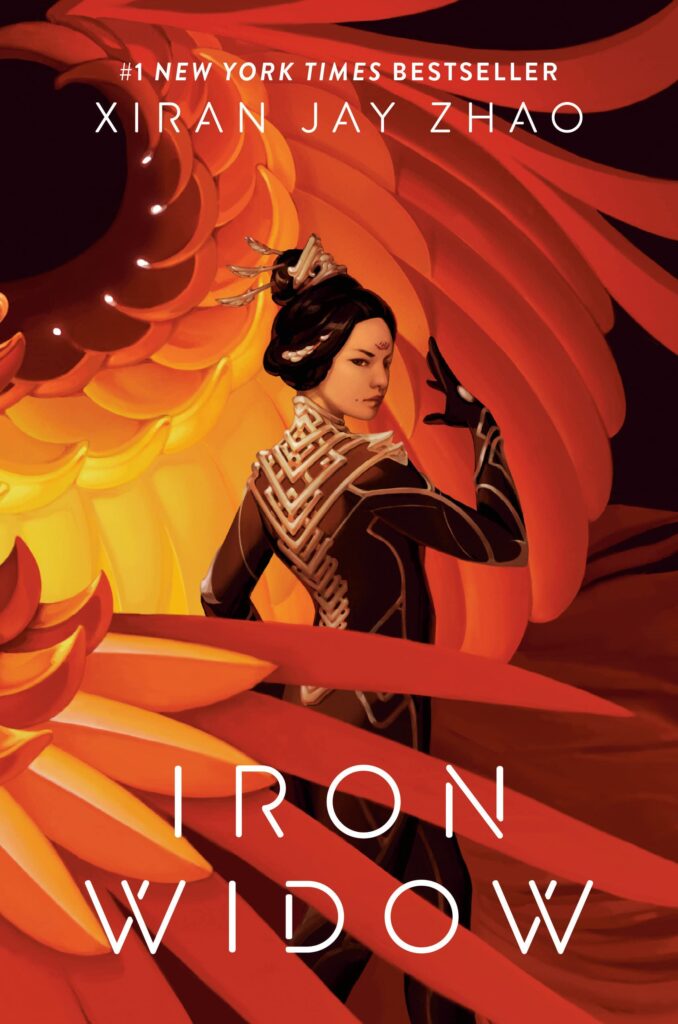 Iron Widow has a strong female protagonist in a technology fueled dystopian world attempting to topple the patriarchy, it is an awesome Cyberpunk novel. The world of Huaxia values nothing more than linking up boys and girls to power and pilot giant robots called Chrysalises. Their job is to fight aliens that live beyond the wall, and even though every boy wants to be a pilot, no one seems bothered by the fact that the women die during the process. When Zetian signs up to be a pilot it's not for glory, she wants to assassinate the man that killed her sister. Her revenge is shocking when she uses her impressive mental strength to kill him through the psychic link shared between Chrysalise pilots. To silence Zetian, she is paired with the most powerful pilot in Huaxia, Li Shimin. But Zetain knows what it feels like to have power, and she will not go down before she figures out a way to save all the other girls who are forced to die for the Chrysalises.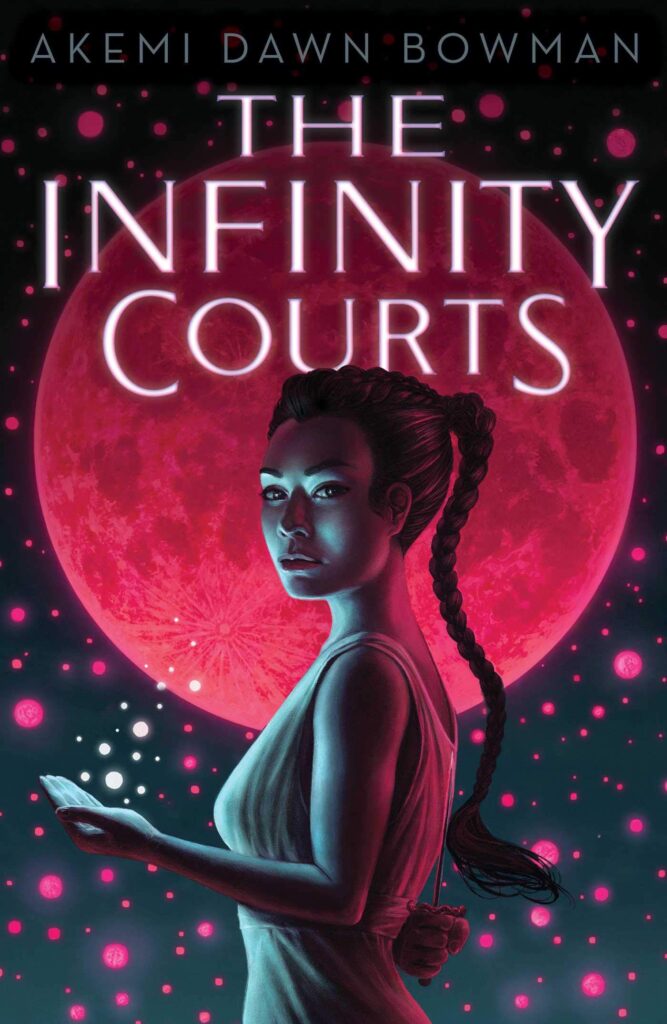 Content Warning: death, murder, gun violence, references to torture, threat
If the cover alone doesn't scream Cyberpunk then the plot is sure to clarify which trend this book falls into. Nami Miyamoto has the perfect life, up until she's killed on the way to a graduation party. When she comes too she's in Infinity, a place where people's consciousness goes when their bodies die. There Nami learns that Earth's virtual assistant, Ophelia, has taken over Infinity and is acting as Queen of the afterlife. As queen Ophelia has made the humans her slaves, and she is plotting to destroy the human race. To stop the evil AI, Nami must team up with a group of rebels and discover what really makes us human.
---
Goth
What imagery does the term "goth" conjure up for you? Something with piercings, band tees, ripped jeans and black eyeliner? If so, you're right on target. Goth has a long history stemming from Gothic literature with books and horror stories such as Bram Stoker's Dracula and architecture with flying buttresses, looming towers, and spiked spires. Modern goth started in the 70's and 80's, with influence from bands like Joy Division the Cure; and though the fashion and music may have changed the morbid focus and dark visuals of this aesthetic have stayed the same.
Content Warning: anaphylactic shock, anxiety, attempted murder, blood, child death (off page, described), delusional parasitosis (specifically bedbugs), drugs (specifically percocet and weed), fire, gore, kidnapping, murder, needles (EpiPen), police brutality, sleep paralysis, violence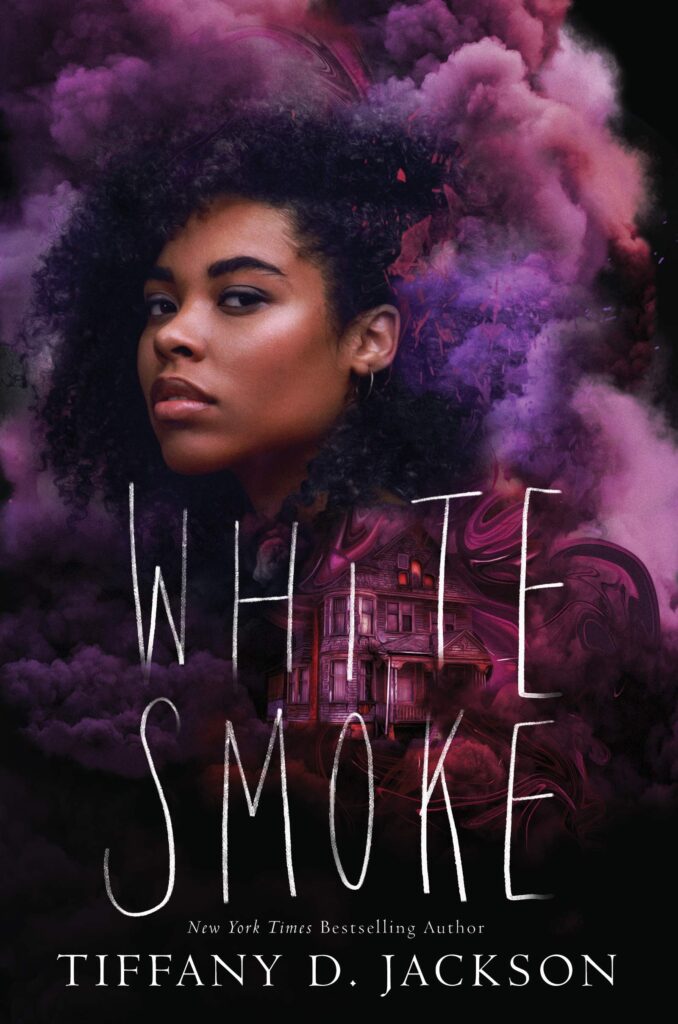 Marigold has lots of ghosts in her past, but moving across the country should be a great way to leave the past behind her. Her mother has gotten a new job that comes with a new house, one that's perfectly renovated with enough space for the family. But when they arrive, Mari finds that their new house not only sits between crumbling houses occupied by creepy neighbors but that the house itself appears to be haunted. And her sister Piper starts talking about her new friend that wants Marigold out. Marigold tries to remind herself that ghosts are real, but her new house seems to have lots of secrets and their new town isn't as picture-perfect as it seems.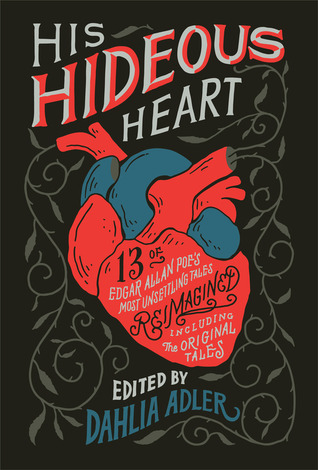 Content Warning: She Rode a Horse of Fire: animal death, death, fire | It's Carnival!: death | Night-Tide: death, grief, homophobia | The Glittering Death: death, emesis, kidnapping, misogyny, murder, torture, violence | A Drop of Stolen Ink: car accident (past), death (off-page) | Happy Days, Sweetheart: death, murder | Changeling: ableism, abuse, assault, misogyny | The Oval Filter: death (off-page) | Red: death | Lygia: cancer, death (off-page), homophobia | The Fall of the Bank of Usher: death (off-page) | The Murders in the Rue Apartelle, Boracay: death (off-page), domestic violence (past), transphobia
There is nothing more gothic than Edgar Allan Poe, he basically started this trend. His Hideous Heart is a collection of 13 of Poe's most famous stories, each retold by a brilliant YA author. This anthology is perfect for anyone who subscribes to the goth aesthetic, enjoys creepy poetry, or simply wants to read more Edgar Allan Poe.
---
What's your favorite aesthetic and what book would you pair with it? Let us know in the comments below!
---
PRR Writer and Editor Frances Drye