At Pine Reads Review we love our book and song blog lists! We just can't help ourselves! Sometimes it's the plot or the relationships that make us think of some of our favorite tunes, but today we have collected songs that make us think of our favorite YA characters. From fantasy to contemporary, pop to rock, here are five character-to-song pairs.
---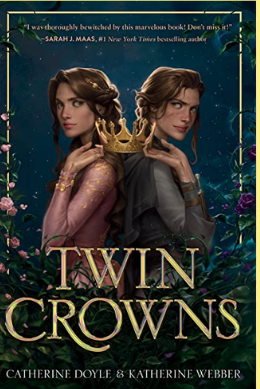 Rose Valhart (Twin Crowns) – Princesses Don't Cry – CARYS
"A princess doesn't cry / Burning like a fire / You feel it all inside / But wipe your teary eyes"
After reading Twin Crowns, both Rose and her twin sister Wren instantly became some of my favorite YA characters. I really love how resilient Rose is especially when she is pulled from the comfort of her castle which she has been confined to since birth. Her unfamiliar setting doesn't stop her. She remains brave and true to herself, everything a princess should be. Despite the uncertainty and fear looming deep within her, she never loses herself, which immediately reminded me of this song.
---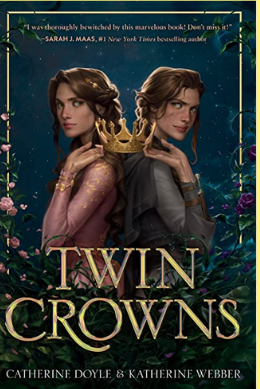 Wren Greenrock (Twin Crowns) – you should see me in a crown – Billie Eilish 
"Bite my tongue, bide my time / Wearing a warning sign / Wait 'til the world is mine"
Wren was separated from her twin sister Rose at birth and raised for the sole purpose of returning to her family's kingdom, switching places with her sister, and avenging her parents' death. Does this song not embody that life mission?! She knew one day she was going to be in her royal sister's shoes, and the day has finally come, and Wren is not messing around. She has one mission while she wears her sister's crown.
---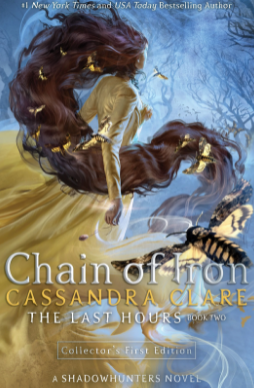 Cordelia Carstairs (Chain of Iron) – The Moment I Knew – Taylor Swift
"As I say hopelessly / "He said he'd be here" / And it was like slow motion / Standing there in my party dress / In red lipstick / With no one to impress"
My heart will forever ache for Cordelia (… well up until the ending of Chain of Iron) because just when you thought everything was going to work out between her and James… someone else just has to get in the way. Cassandra Clare will always be the queen of shredding heartstrings to me. There's a specific scene in Chain of Iron when Cordelia catches James at the worst moment possible, and everything she thought they had been working towards just deflates, and that embodies this entire song (which is also one of the saddest Taylor Swift songs ever!). The "sinking feeling" when the love interests disappoint – ugh the heartache!
---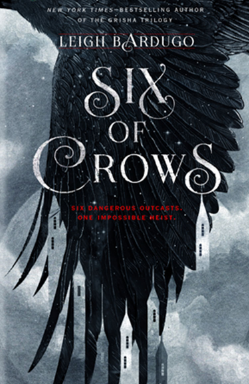 Kaz Brekker (Six of Crows) – Heaven Knows – The Pretty Reckless
"Oh Lord, tell us so, we belong way down below/ … / Caught in the eye of a dead man's lie / Start your life with your head held high"
Perhaps his morals are a little questionable, but that doesn't stop Kaz from entering our hearts! He knows just what he is capable of, and, well, who really wants to question those abilities? Especially when he is surrounded by the other deadliest outcasts that Ketterdam has to offer. Kaz knows the fear he has created in others from his actions, and he isn't afraid to let his reputation speak for itself.
---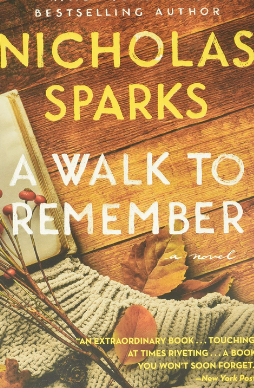 Landon Carter (A Walk to Remember) – This Town -Niall Horan 
"And I want to tell you everything / The words I never got to say the first time around / And I remember everything"
A Walk to Remember is one of the sweetest and saddest YA romance stories! To me, this song expresses the same sadness and sweetness of reminiscing after losing someone you loved dearly. Landon changed everything about himself because of Jamie and how much he cared for her, and it would be impossible to erase her from the world around him. Also, this song has a cozy feel, and for me, Landon and Jamie's love story is the perfect cozy read.
---
PRR Writer Taylor Quinn