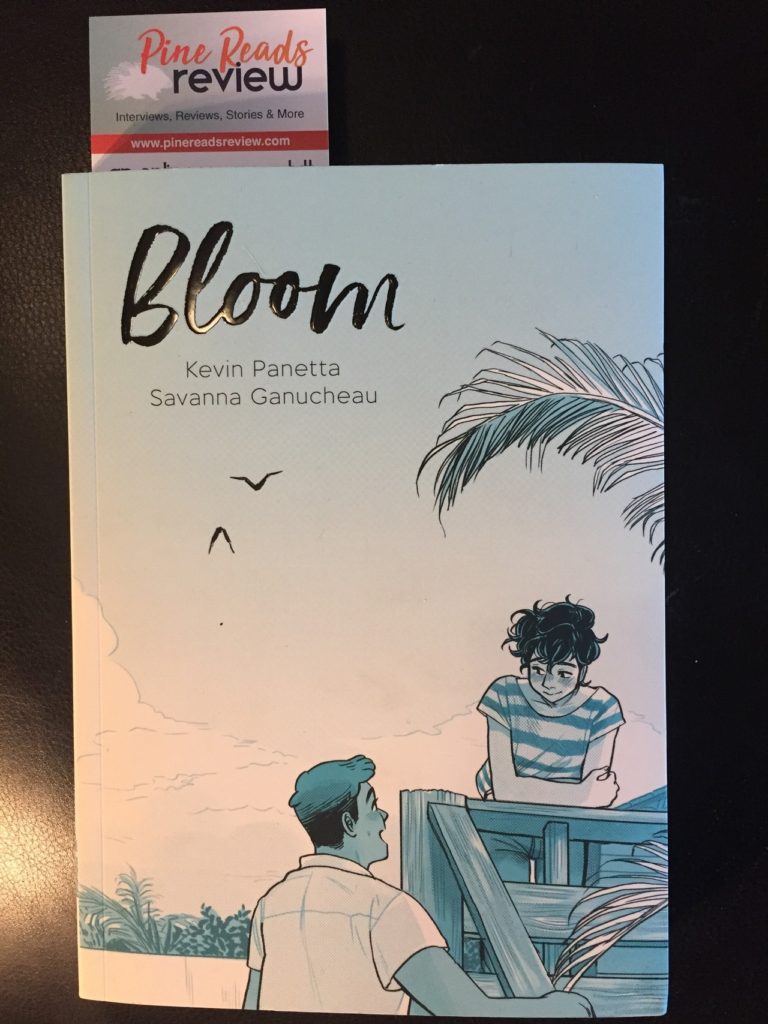 Bloom
Author: Kevin Panetta
Artist: Savanna Ganucheau
353 Pages
Graphic Novel
First Second, an imprint of Roaring Book Press, a division of Holtzbrinck
January 29. 2019
Trigger Warnings: None
About the Author: Kevin Panetta is new to the graphic novel world but has been a comic book writer for some time, working on Zodiac Starforce and other properties. He lives in Washington D.C. and enjoys comic book movies and other nerdy things.
About the Artist: Savanna Ganucheau began her work by self-publishing in New Orleans and has worked on the art for many different properties. Bloom is her first graphic novel, but her art can be found all over, including on Tumblr.
Hector: "It's not like we're just work buds. We hang out every day. You're basically my best friend."
Ari: "Okay."
Hector: "Aw, what's wrong?"
Ari: "Nothing. Nothing. I just feel the same way."
Bloom follows Ari, a young adult who dreams of his band hitting it big and wants to get out of his parents' bakery. Unfortunately, the bakery is suffering financially and they need him. So, Ari finds a replacement and begins to train him, not realizing the chemistry that would spark between the two.
This novel is soft and sweet, feeling quite like a warm cup of hot chocolate after a long day. The lives of each character are complicated, but the story itself is not, and it's a sweet addition to LGBTQ+ literature.
It's a quick read, but an enjoyable one, and perfect for anyone's personal library.
Pine Reads Writer: Michelle LeBar



GRAB YOUR COPY TODAY!