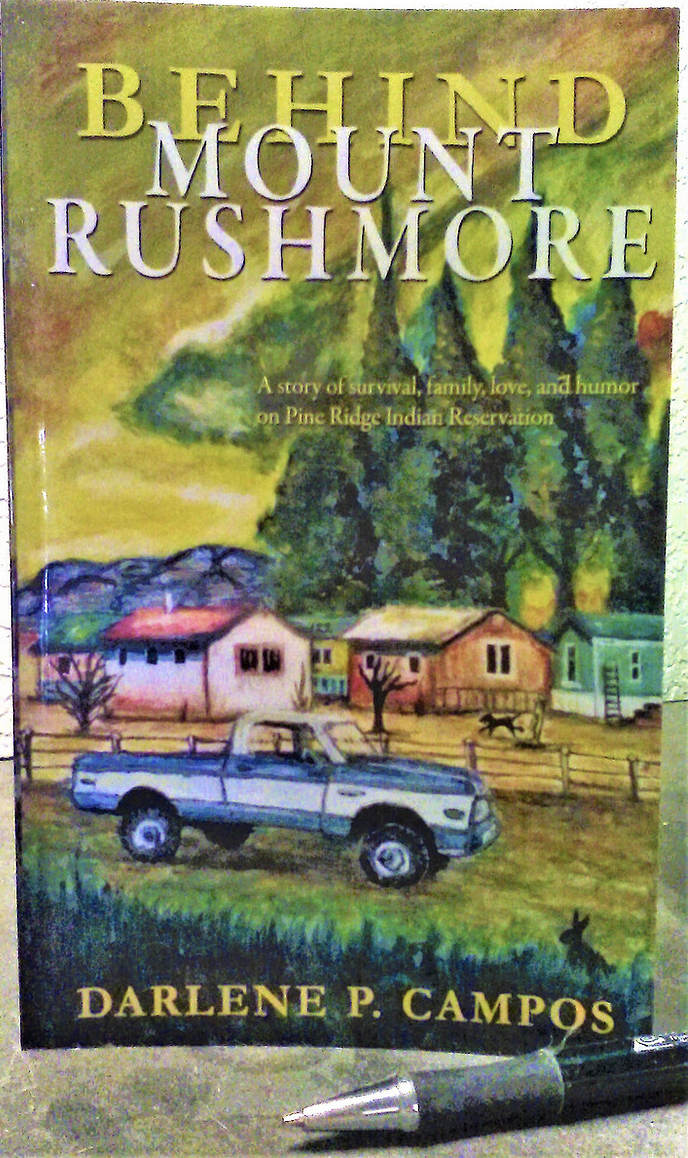 Behind Mount Rushmore
Darlene P. Campos
Illustrated by Felipe Campos
Vital Narrative Press, 2017
223 pages
Trigger Warnings: Violence, Racial Slurs, Homophobia
About the Author: Darlene P. Campos earned her MFA in Creative Writing from the University of Texas in El Paso. When she is not writing, she is probably at work, at the gym or trying to get a decent amount of sleep. She is from Guayaquil, Ecuador but she currently lives in Houston, Texas with her pet rabbit, Jake.
"'Nimo,' Ina said. 'The Creator wants us to be nice to everyone, even when they're not nice to us first. We're Lakota and some people out there might not like that about us. But we're also good people and good people can never be dirty [….] They only see our outside, not our inside. That's the real tragedy.'"
People come to South Dakota for Mount Rushmore, but if they knew what Nimo knew then they'd stick around for so much more. Nimo lives with his Ina and Ate, his mother and father, behind Mount Rushmore on Pine Ridge Reservation.
Almost 3,500 square miles of badlands, prairies, hills, and a river, Nimo has an entire world of a playground at his disposal—now all he needs is a friend. That's where John David Gutierrez comes in.
The bonds Nimo creates with his friends and family overcome the struggles of poverty, illness, and discrimination. Whether it be a PB&J sandwich for breakfast, lunch, and dinner, his Ate's heart condition, or saving John David from the school dance, Nimo loves everything about Pine Ridge Reservation. Things can get complicated when he steps away from home, but there's no doubt that he can always rely on the strength of the people that live behind Mount Rushmore.

PRR Writer, Cheyenne Lopex