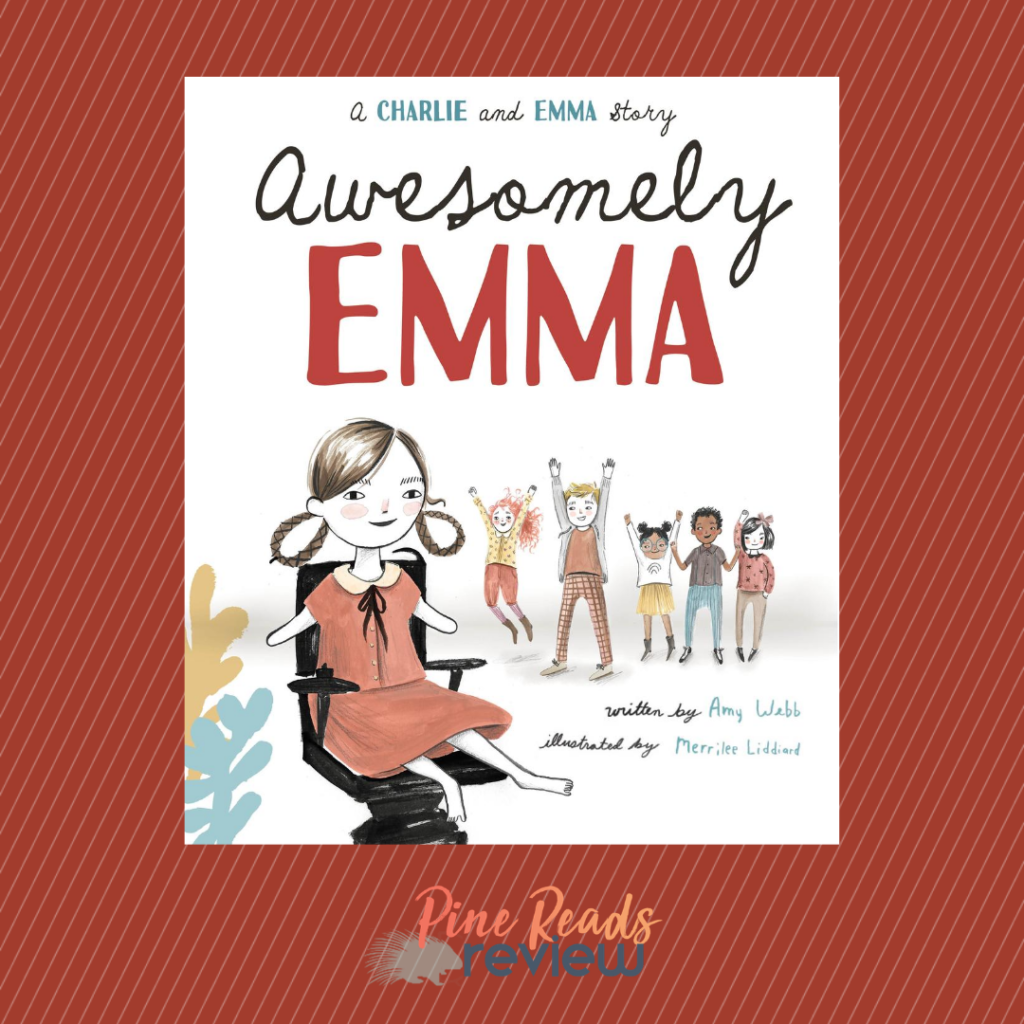 Awesomely Emma by Amy Webb
Beaming Books, Releases September 15th 2020, 32 pages
About the Author: "Amy Webb is an artist, writer, mother, and creator of the popular blog This Little Miggy Stayed Home. As a special needs mom, she advocates for the disability and special needs community through her writings and interviews on her blog. Her work has been featured in The Mighty, A Cup of Jo, and Design*Sponge as well as through interviews in DesignMom, MotherMag, and the print publication Lunch Lady Magazine. She is the author of When Charley Met Emma. Webb lives with her handsome husband and three beautiful daughters in Cincinnati, Ohio." (Bio provided by Beaming Books publicist.)
Instagram: @thislittlemiggy
Facebook: @thislittlemiggy
Website: https://thislittlemiggy.com/
About the Illustrator: "Merrilee Liddiard grew up in a splendid home filled with delightful artistic chaos and ample creativity. She spent most of her youth drawing and making things like lions out of oatmeal boxes, and telling the tales that went along with them. She is known for her love of kids' design, DIY crafts, and doll making. When not drawing or creating things for her three children, Liddiard loves to travel, wander museums, sew, thrift, read, and fix up her historic home." (Bio provided by Beaming Books publicist.)
Instagram: @mer_mag
Facebook: @mermagblog
"She felt AWESOME!"
Awesomely Emma follows the story of Emma, an art-loving girl with limb differences, as her class goes to an art museum. During this visit, Emma encounters some accessibility issues and later on, Charley, one of her friends, tries to overcorrect by doing everything for her, making Emma feel down. The story's resolution shows us that no one can do everything and that everyone comes with their own unique shapes, sizes, and abilities. Emma explains to Charley that she loves being herself and that, while his gestures may not have been mean-spirited, they still made her feel bad. In the end, Emma convinces the museum to make changes for more universal access, showing everyone just how awesome she really is.
Awesomely Emma is one of my favorite kinds of children's books because it takes an issue many kids might not see as one and breaks it down for them. If a child is disabled in some way, this story will make them feel empowered and able to do anything. On the other hand, if they are able-bodied, they may relate to Charley and see how his actions, and maybe their own, could unintentionally make a disabled friend feel bad. Coupled with an adorable art style and a color palette that pops against the white backgrounds, this charming and lighthearted picture book has something for everyone.
Awesomely Emma releases September 15, 2020.
(Pine Reads Review would like to thank Beaming Books for providing us with an ARC in exchange for an honest review. Any quotes are taken from an advanced copy and may be subject to change upon final publication.)
PRR Writer, Jon Kresal