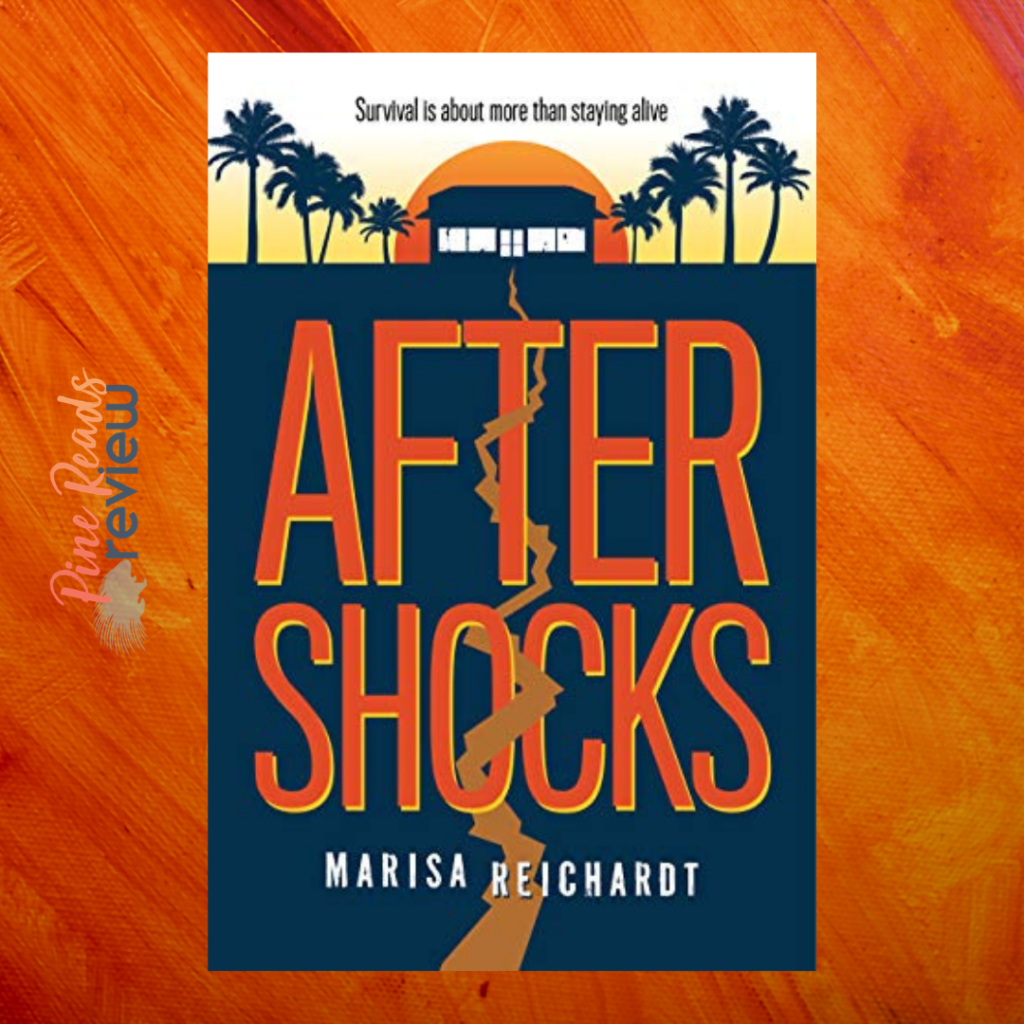 Aftershocks by Marisa Reichardt
Amulet Books; Releases September 29, 2020; 219 pages
Trigger Warnings: Strong language, death, alcoholism, graphic descriptions, underage drinking, referenced death of a parent
About the Author: "Marisa Reichardt is the critically acclaimed author of the YA novels UNDERWATER, AFTERSHOCKS (2020), and A SHOT AT NORMAL (2021). She has a Master of Professional Writing degree from the University of Southern California and dual degrees in English & American Literature and Creative Writing from UC San Diego. Before becoming a published author, Marisa worked in academic publications, tutored high school students in writing, and shucked oysters. These days, you can probably find her huddled over her laptop in a coffeehouse or swimming in the ocean." (Bio taken from the author's website.)
Website: http://www.marisareichardt.com
Instagram: @marisareichardtbooks
Twitter: @youngadultish
Hashtags: #aftershocksbook #marisareichardt #thebigone #survivalstories #amuletbooks #abramskids
---
"Heavy things drop. Shift. Move. Walls and windows blow out. The building rains down around me. A boom. A screech. A bump. A roll. And just as quickly as it had started moving, the earth takes a final gasp. Its waves slow like it is out of breath. Until finally, stillness."
When Ruby decides to skip water polo practice, she never thinks she'll end up in a 7.8 magnitude earthquake. Now, she's trapped in the rubble of a laundromat with Charlie, a boy she met minutes before. With only a sliver of light, each other's voices, no water or food, and pain from injuries they can't even see, Ruby and Charlie struggle to keep their hopes up…and stay alive. Will they survive? And if they make it out, how will their lives have changed?
I can't stop thinking about this book. I read it in a matter of hours because I could not put it down. Gripping, tense, and emotionally complex, it grabs you from the moment the earth starts shaking and refuses to let you go. Ruby is a fantastic heroine: strong yet flawed, positive yet terrified, and persistent. Reichardt's writing is fast-paced and urgent but also lyrical and fluid, making it easy and enjoyable to read this high-stakes survival novel in one sitting. Having never experienced an earthquake myself, Ruby's narration placed me directly in the center of her situation and taught me so much about what happens when disaster strikes. Readers will be able to sympathize with themes of loss, fear for those we care about, and the fight to find one's courage. Fans of young adult survival stories will love this powerful book.
Aftershocks releases on September 29, 2020.
(Pine Reads Review would like to thank NetGalley and the publisher for providing us with an ARC in exchange for an honest review. Any quotes are taken from an advanced copy and may be subject to change upon final publication.)
PRR Writer, Wendy Waltrip