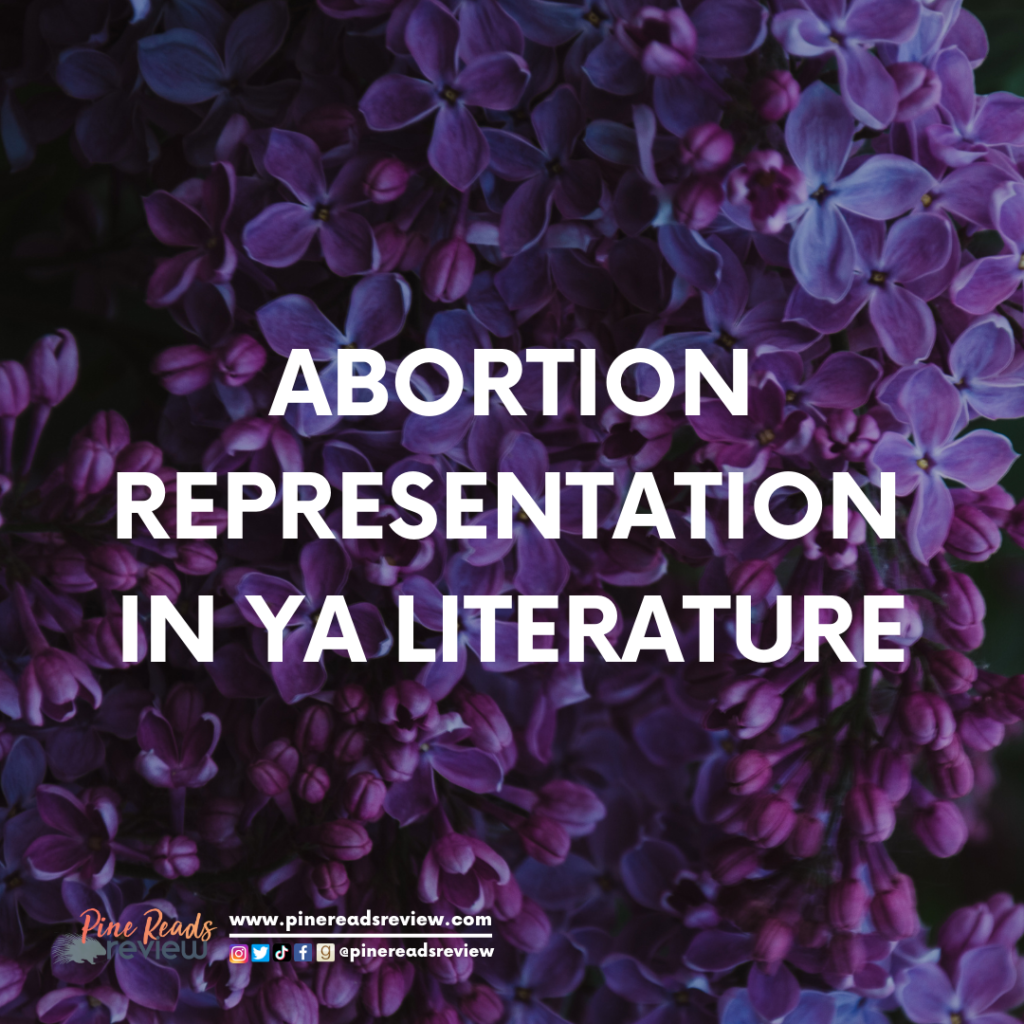 Spoilers for Finding Yvonne by Brandy Colbert
TW: discussion of abortion, religion and religious beliefs, depression, politics, teenage pregnancy, unplanned pregnancy, guilt, grief
With the recent overturning of Roe v. Wade, abortion has become illegal in some states and harder to access in others. It's important to understand how this decision will impact people's lives. One way to do that is by reading stories about individuals who have sought out an abortion.
These novels all show different women with different experiences getting or trying to get abortions. These stories have always been relevant, but they're important now more than ever. 
---
Girls on the Verge by Sharon Biggs Waller 
Set in 2014 Texas, Girls on the Verge follows a young girl named Camille who gets pregnant after having sex for the first time. She wants an abortion, but the laws in Texas are strict. Even though she tries to jump through hoops, she can't get one at a clinic. So Camille goes on a road trip with a girl she barely knows named Annabelle. Even though Camille's best friend, Bea, doesn't support her choice, she tags along for the trip. Their destination is the Texas-Mexico border where they hope to buy abortion pills over the counter.
Girls on the Verge is a story about friendship, perseverance, and sacrifice. There are things each girl gives up to go on the trip, and they find themselves in several sticky situations. But nothing will stop Camille, Annabelle, and Bea from arriving at a place where Camille is free to make a choice about her own reproductive health. 
---
Girls Like Us by Randi Pink 
This novel is a historical fiction set in 1972, exactly one year before Roe v. Wade was passed by the Supreme Court. Readers follow four main characters: Izella, Ola, Mississippi, and Sue. Three of the main characters are dealing with unplanned pregnancies in a time where they do not have access to safe or legal abortions. Now that we live in a "post-Roe" world, the stories of Izella, Ola, Mississippi, and Sue could parallel the stories of people who live in states with more restrictive access to abortion. Just like those who lived before "Roe," many individuals will now have to either carry an unwanted pregnancy to term or seek out unsafe abortions. Pink's novel is worth the read to understand the circumstances of those from the past, and those now living in a post-Roe world. 
---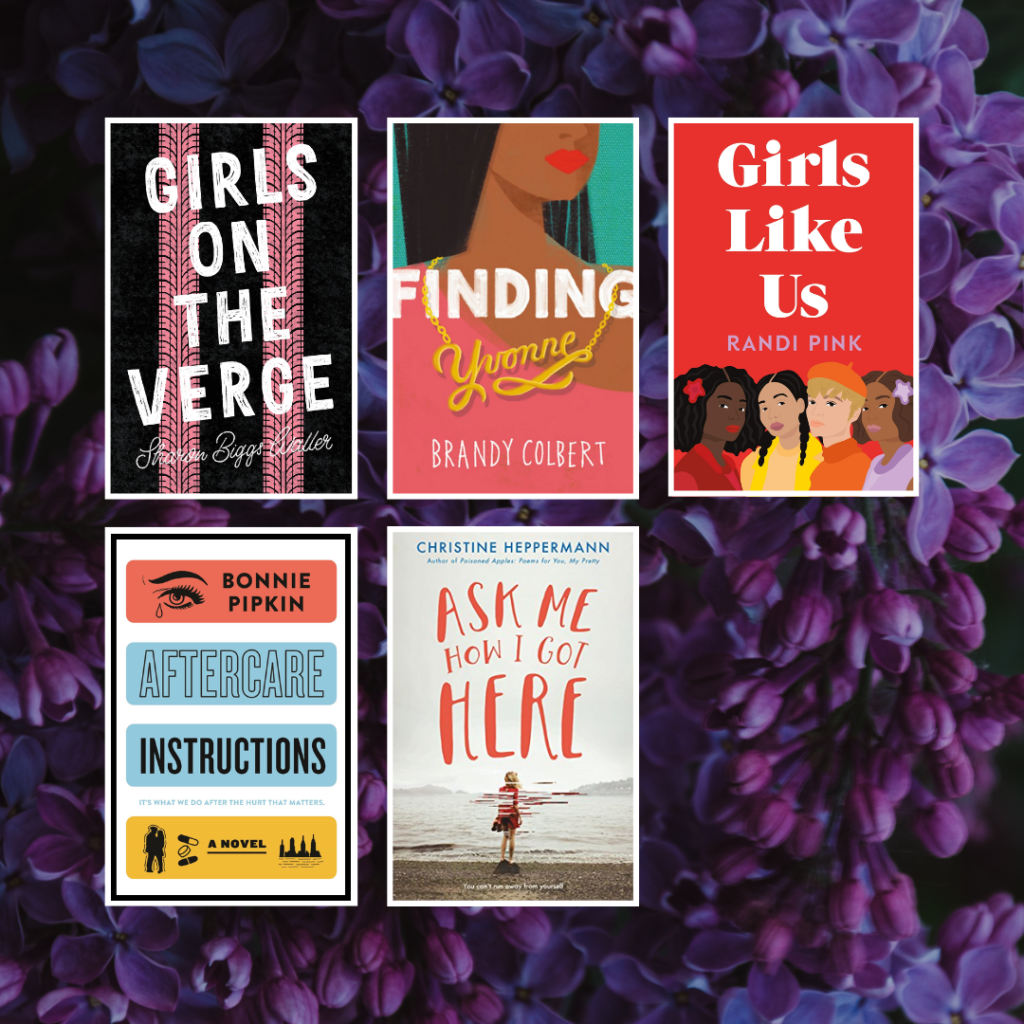 Aftercare Instructions by Bonnie Pipkin 
Seventeen-year-old Genesis is going through a lot. Still reeling from the death of her father, she falls into love with a boy named Peter. Everything is looking up until she gets pregnant. And because he doesn't support her choice, Peter leaves her stranded at a Planned Parenthood in New York City.
Pipkin takes readers through the week after Genesis' abortion showing the emotional and physical toll the procedure can have. Genesis directs her anger towards the people trying to help her, while pining for the one person who resents the fact that she made the choice that was best for her and her future. Through all of the anger and confusion and pain, Aftercare Instructions is a story about finding yourself by losing everything you once knew. 
---
Ask Me How I Got Here by Christine Heppermann
Ask Me How I Got Here is a novel in verse that follows a girl named Addie. She loves cross country, her family, and her boyfriend Nick. Everything in Addie's life is good until one day when she discovers that she's pregnant. With the support of her family, she makes the decision to get an abortion. But nothing is the same after. She no longer loves cross country, she stops caring about school, and she doesn't even like spending time with her boyfriend anymore.
The rest of the novel follows Addie as she tries to figure out how to feel about the choice she made. Since she goes to a Catholic school, her classmates don't make it easy. In her morality class, they often compare abortion to murder. But Addie doesn't feel that way. Heppermann's novel is a beautiful look at a girl who is struggling with forgiving herself for doing something she doesn't believe was wrong in the first place. 
---
Finding Yvonne by Brandy Colbert 
Finding Yvonne is a little different than the other novels on this list. Readers don't find out that Yvonne gets pregnant and decides to get an abortion until the last fourth of the story. The first three-quarters of the novel follows Yvonne as she tries to decide what she wants to do with her future: which boy she wants to date, whether or not she wants to continue playing violin, or whether she wants to pursue baking. Readers really get to know Yvonne before she herself even knows she's going to have an unwanted pregnancy and will have to decide what she wants to do with it. For that reason, it's important to include this title on a list like this one, even though abortion isn't a huge focus of the story until the end. 
---
While there are many other great YA novels that discuss abortion that didn't make this list, these are some great ones to get started with.
---
PRR Writer, Emma Watts
---