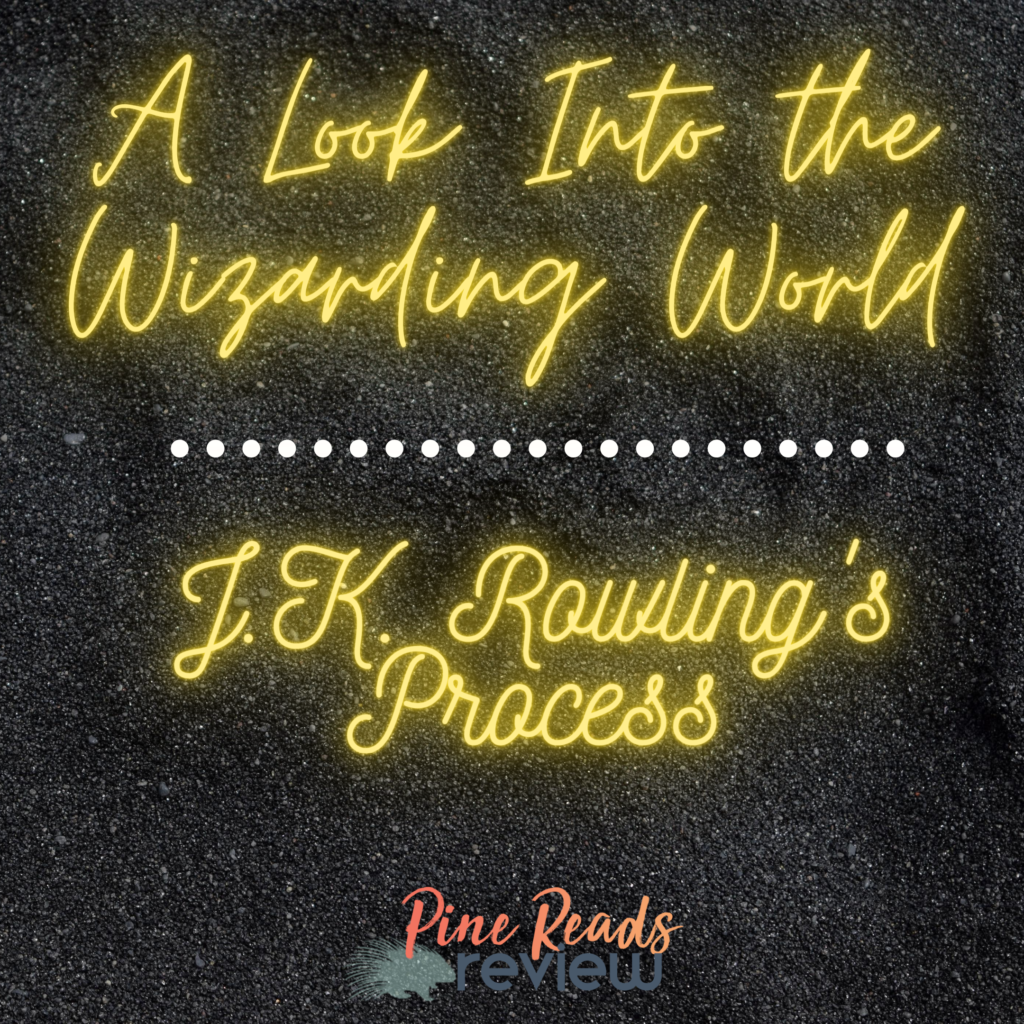 From placing the sorting hat upon a young wizard's head to determine the house to which they belong, to seeing your children head off to platform 9 ¾ so they don't miss the train to Hogwarts — the world of Harry Potter was delicately created by none other than the infamous J.K. Rowling. From naming the characters and creatures, to keeping a detailed floor plan of Hogwarts in her mind; J.K. Rowling created a series that continues to stand the test of time. So many have questioned how the world of Harry Potter came to be and what process led to this book series. Even before becoming one of the most popular film series of its time, the books would wind up winning around thirty awards and the film adaptation of Harry Potter and the Sorcerer's Stone alone won six awards between 2001 and 2002.
Through countless interviews and articles that have circulated— all trying to grasp the truth behind Harry Potter— J.K. Rowling tries to keep answers as vague and general as possible. The magic behind it, the imagination and determination that went into this world, are all through this idea of magic and alternate reality. Within a detailed biography on her author's website, it states that, "Jo conceived the idea of Harry Potter in 1990 while sitting on a delayed train from Manchester to London King's Cross. She wrote mostly in longhand and gradually built up a mass of notes, many of which were scribbled on odd scraps of paper."
Her studies and travels were what helped her create the details that made the wizarding world come to life: "Her knowledge of Classics would one day come in handy for creating the spells in the Harry Potter series, some of which are based on Latin." There was so much detail that went into these popular novels, and to this day not everyone will know the truth…and maybe that's the point—that it's up to the imagination and to just believe in the writing process itself. 
For the next author whose goal is to write a series like Harry Potter, maybe it's best to let your imagination run wild while you're on a train or a bus, or to take what you've learned from your studies and put it into your writing. Maybe the goal is to trust your process, and a world like Hogwarts could emerge when you least expect it.
PRR Writer, Adrienne Park
EDITOR'S NOTE: While the Harry Potter series is a widely popular canon in children's literature, it is crucial to acknowledge and condemn J.K. Rowling's history of transphobia both in and outside of her books. Check back on August 19th for another piece from Pine Reads Review which dives into Rowling's anti-Trans views. In the meantime, don't miss this must-read op-ed from Kacen Callender, bestselling and award-winning author of children's, young adult, and adult literature, in which they speak to their own experiences with Harry Potter and Rowling's attacks on trans and non-binary rights and personhood. Also, pick up a copy of their newest young adult novel, Felix Ever After (Balzer + Bray, 2020), a celebration of trans and nonbinary youth!