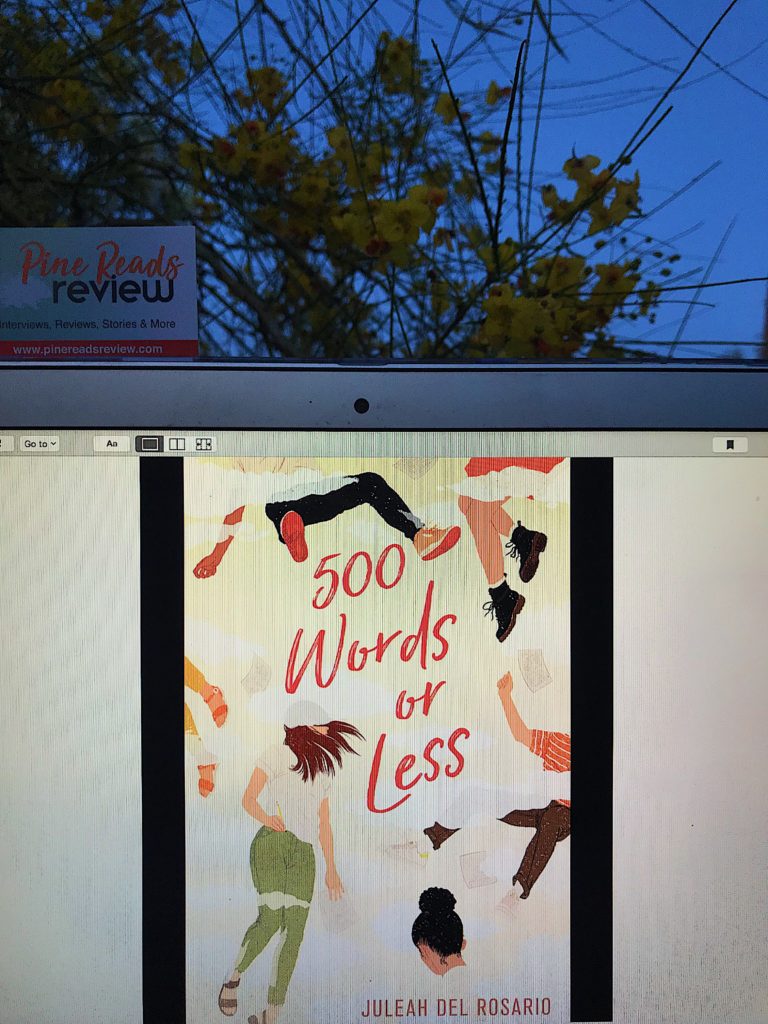 500 Words or Less | Juleah del Rosario
Simon Pulse
373 pages (hardcover)
Author Bio: Juleah del Rosario currently lives a book- and mountain-filled existence as a librarian in Colorado. Her debut, 500 WORDS OR LESS, a YA novel written in verse published by Simon Pulse is about a high school senior who writes her Ivy-league obsessed classmates' college admissions essays. She is working on a second novel-in-verse, TURTLE UNDER ICE, slated for publication by Simon Pulse, Spring 2020.
Author's social media accounts:
Twitter: @juleahwrites
Instagram: @juleah.delrosario
"Maybe I was broken inside,
with a moral compass
that no longer pointed north.

Or maybe I just wanted
to be wanted,
to be heard,
to be seen,
by someone.

Anyone."
High-school-senior Nic Chen is determined to redefine her reputation from girl who cheated on her well-liked boyfriend to smart girl who writes her classmates' Ivy League college entrance essays. While writing about other people's lives, Nic begins to question her own identity and values. She grapples with her mother leaving years prior, her father's emotional absence, and what it means to be a young woman in a society that often makes excuses for men and places blame on women.
The flow from chapter to chapter is smooth and engaging; del Rosario's writing makes it a breeze to finish 500 Words or Less in one sitting. Through Nic's storyline and the essays she writes for other students, the author explores racial and financial privilege, grief, and the gender-based double standards that women face. Additionally, the combination of prose essays and verse makes for a dynamic voice and style throughout.
That being said, by the end the protagonist feels rather underdeveloped; as if the reader has only scratched the surface of who she is and her motivations. Although this might have been intentional to demonstrate Nic's struggle to define her own identity, as a reader it left me wanting more from her character. Overall, this novel's premise is unique and the themes explored throughout it are very relevant and valuable, especially to the book's target audience.
PRR Writer: Alessandra De Zubeldia
Pick up your own copy here!