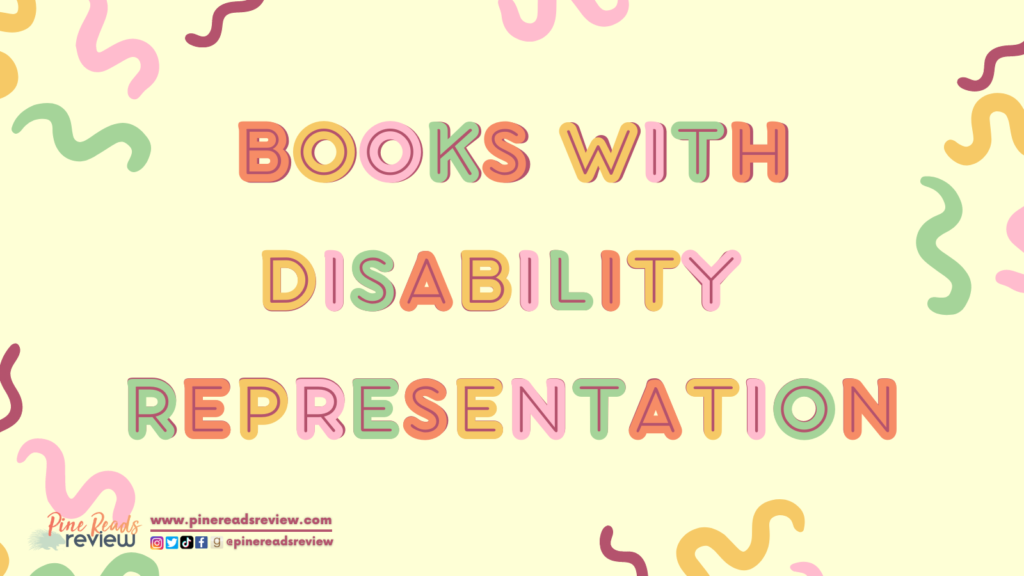 In recent years, diverse representation within Young Adult and Children's literature has exploded. We are finally seeing the much needed stories of kids and teens from all walks of life: whether that be in the form of religious, racial, or ethnic diversity. But one area of improvement needed for young readers is in the realm of disability representation. As someone with a chronic illness, disability representation has long been something I've searched for in stories. And while there are more books with disabled characters releasing each month, I want to highlight some lesser-known books with disability representation that helped me come to terms with my own chronic illness—both now as an adult and years ago as a child. These books not only have fantastic disability representation, but amazing stories as well.
---
1. Pinned by Sharon G. Flake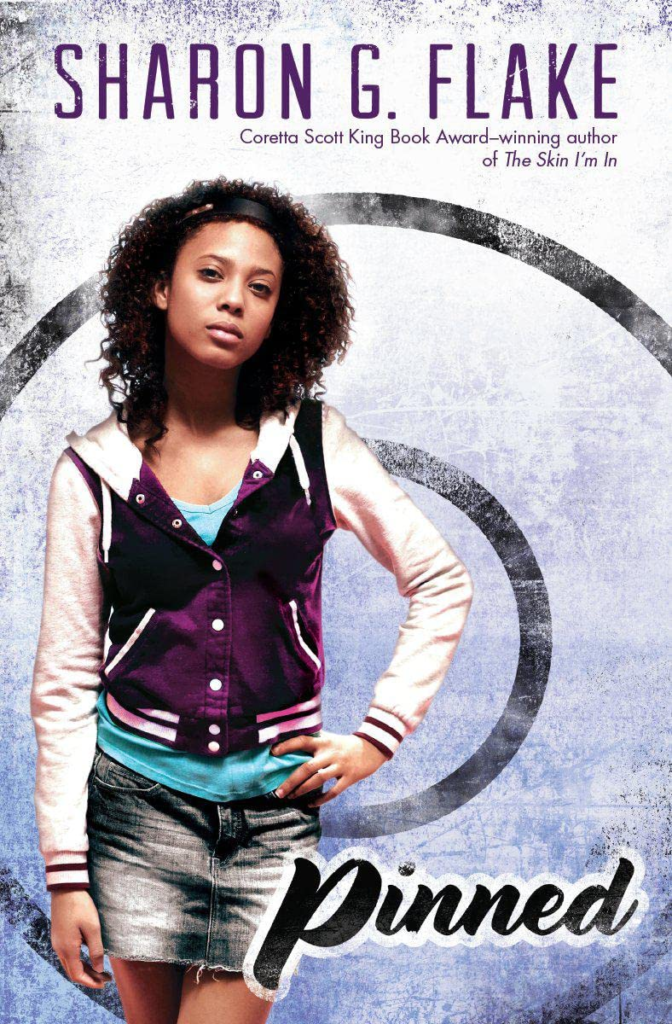 This one is an oldie but a goodie. First published in 2012, Pinned follows the story of an unlikely friendship between Autumn, who has a learning disability, and Adonis who is in a wheelchair. Autumn has the physicality Adonis lacks; she is a star on the wrestling team, and there is almost nothing she can't do. But the key word there is almost. Autumn struggles with her academics more than most people in her class because of her learning disability, and Adonis knows this. He excels where Autumn struggles, and the two quickly realize that they can achieve more by working together, despite their differences.
Pinned is a beautifully moving story about self-discovery and acceptance in a world that may not look too kindly upon you for your differences. This book holds a special place in my heart because, well, 2012 was a different time. Disability was not so widely discussed as it is today, especially within the YA space. Flake not only created characters with depth and complexity that are not merely defined by their disability, but she showed how there is love and hope waiting for everyone—even those who struggle the most—should they desire to search for it.
---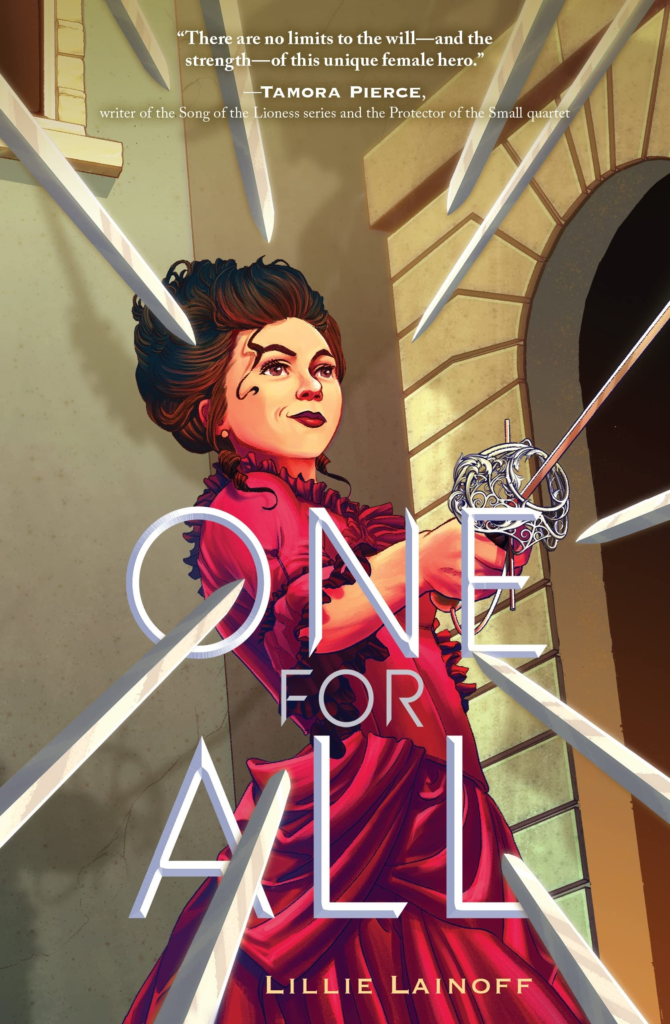 In this young adult retelling of The Three Musketeers, Tania de Batz must attend a girls' finishing school after her beloved father is cruelly murdered. But what Tania doesn't expect is for the school to be a secret training ground for future female Musketeers—the same type of heroic Musketeer her father was. Eager to follow in her family's footsteps and avenge her father's death, Tania embarks on a journey unlike any other. Filled with sly-lipped society ladies with swords up their sleeves, One For All is a love letter to powerful women with ambition.
What I love about this book is not just its girl power message (which, I promise stays far, far away from the dreaded girl boss rhetoric), but also its disability representation. Tania has Postural Orthostatic Tachycardia Syndrome—a chronic condition shared by the author that is very impactful in both their lives. Tania must work twice as hard to overcome the prejudice that comes with having a disability while also learning to fight evil villains and foes! Seeing chronic illness representation in such a brilliant swash-buckling fantasy setting made my little heart soar.
---
3. Guts by Raina Telgemeier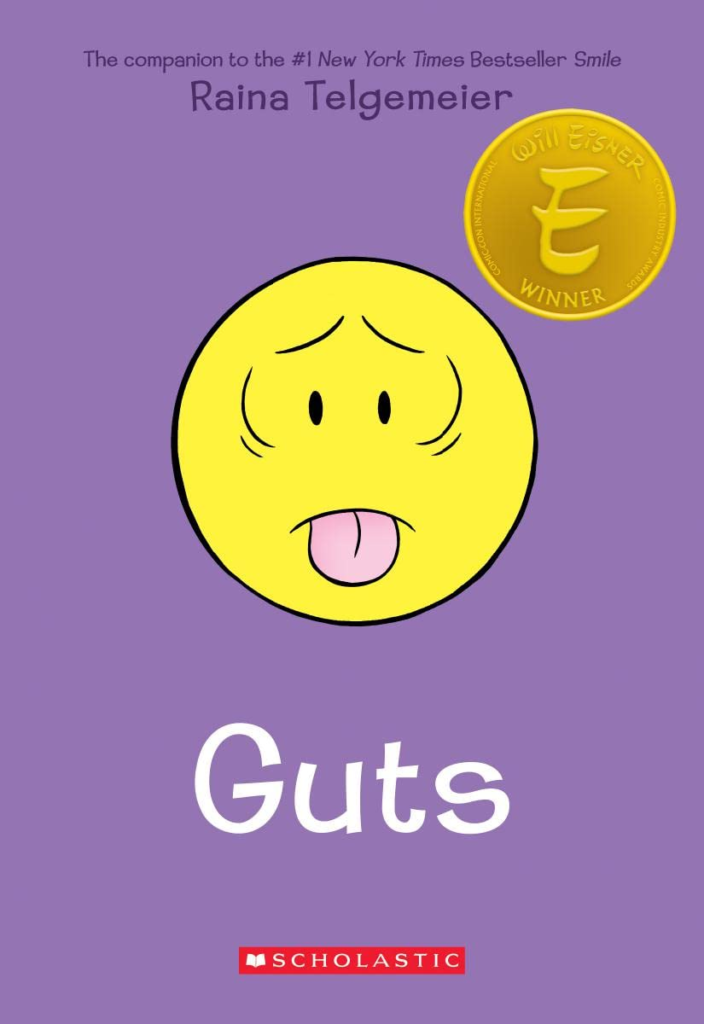 Guts is a graphic novel telling the story of the author's own struggles with mental health and Irritable Bowel Syndrome (also known as IBS). Starting in the fifth grade, Raina began to have tummy trouble—the kind that just doesn't seem to go away. With the pain in her belly taking up so much mental space, Raina barely has time to think about the other things that are hurting her too, such as the possibility of her best friend moving away. Telgemeier explores chronic illness and mental struggles through the lens of a child, while keeping an upbeat and hopeful outlook on the story that will put a smile on any reader's face.
Most people struggle with mental health at some point in their lives, but not all struggle with IBS. It's a condition that's often touted as gross or disturbing, much to the disappointment and shame of those who live with it (like me!). But in Guts, Telgemeier shows that people struggling with IBS can, and should, get the help they need both mentally and physically. I especially enjoyed the humor she weaves throughout the novel—IBS is debilitating, but it is also something that can be humorous even in the darkest of times. Often, the best we can do is laugh at the pain, and Telgemeier understands this well.
---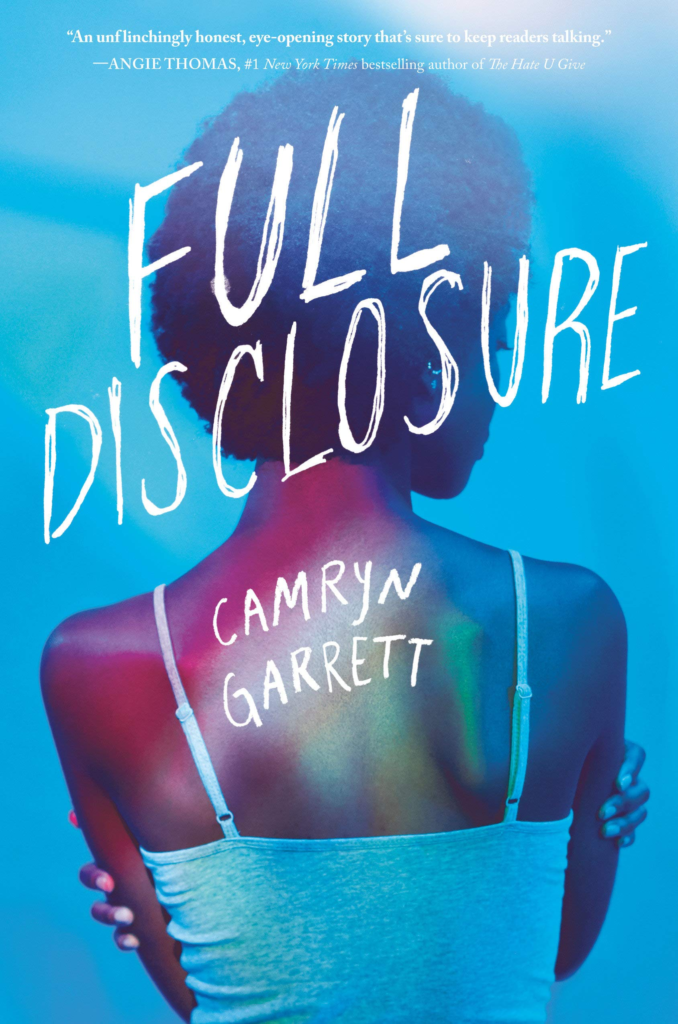 High schooler Simone Garcia-Hampton has a secret: she has HIV. But she doesn't want that part of her to come to light—Simone knows not everyone will be accepting of her and her illness. After transferring to a new school, Simone begins hanging out with Miles, a guy she can't seem to get out of her head. Things are going great until she gets a horrible note in her locker threatening to out her illness if she doesn't stop seeing Miles. But as their relationship escalates, Simone wonders if it's worth it to keep hiding her illness or bring the truth to light herself.
Reading Simone's story was incredible. I was thrown right back into my own teenage years, with awkward friendships, stressful academics, and hopeful relationships. That in itself can make for some pretty terrifying teenage years, but add in HIV? That's another struggle entirely. Yet, Garrett weaves a narrative in which protagonist Simone is not beaten by her illness but becomes almost empowered by it. She finds the courage to defeat the bullies who try to make her feel small because of her condition, and builds a close relationship with Miles in the process. I absolutely adored reading this book, not only for the disability representation, but also for Simone. She is one amazing character who puts the haters to shame.
And something to note—not many young adult books talk about sex; and they certainly don't discuss HIV. But Full Disclosure discussed both with a transparency that astounded me. This book tackles sex and all its complications head on, which was a breath of fresh air in a genre that favors fading to black after a kiss. 
---
5. Mooncakes by Suzanne Walker and Wendy Xu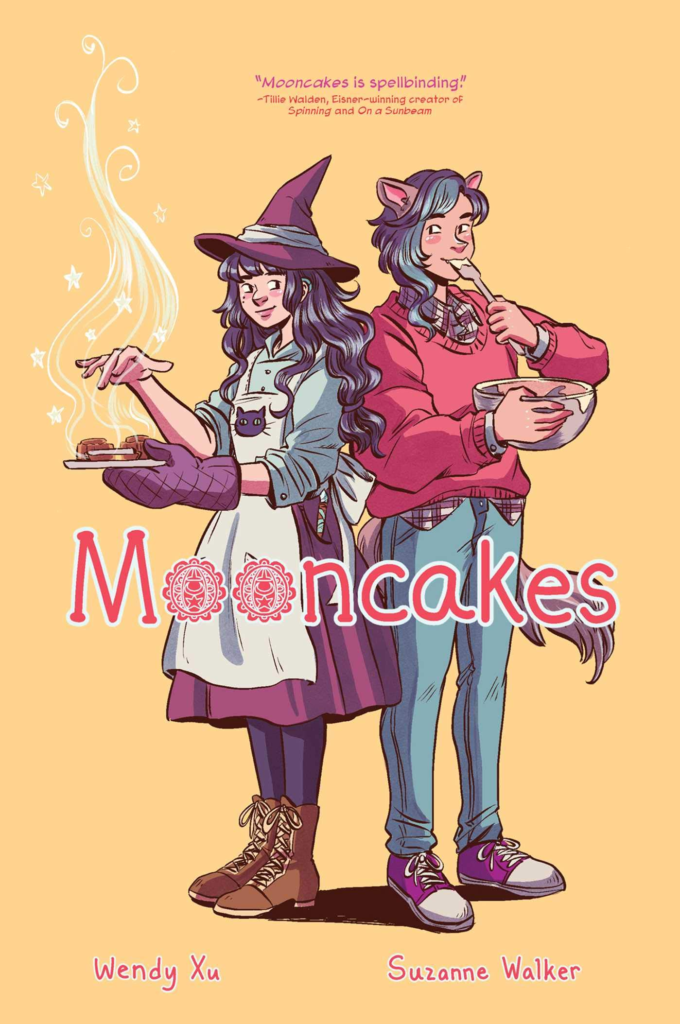 In a small New England town, Nova Huang and her grandmothers practice witchcraft in an old bookshop. It's a place of magic and mystery, especially when Nova hears of a puzzling account of a white wolf wandering the woods. When Nova goes to investigate, she finds that the white wolf is Tam Lang, her childhood friend and crush who has been ambling from place to place looking for somewhere to call home. As Tam and Nova reconnect, they must come to terms with the darkness that pursues Tam and overcome it together. For any dark academic and witchy readers out there, Mooncakes will keep you utterly delighted against the backdrop of magic, the occult, and a tight-knit family with a little something spooky in their midst.
Mooncakes is not only a special graphic novel because of it's beautiful genderqueer love story, but it also features a main character with a disability. Nova must wear hearing aids, something that she fully embraces and even shows off through styling them in fun colors and with beautiful hair accessories. Seeing Nova wear hearing aids in a book about witchcraft was lovely—it's not often that disability gets a spotlight in fantasy or magical realism stories. But her disability is not the central point of the story; instead, it's part of her character just like her eye color or food preference. Walker and Zu do a phenomenal job of normalizing disability in this book, and I think it's a must read for anyone looking for a witchy, paranormal tale or otherwise.
---
PRR Assistant Director, Sophie Applin