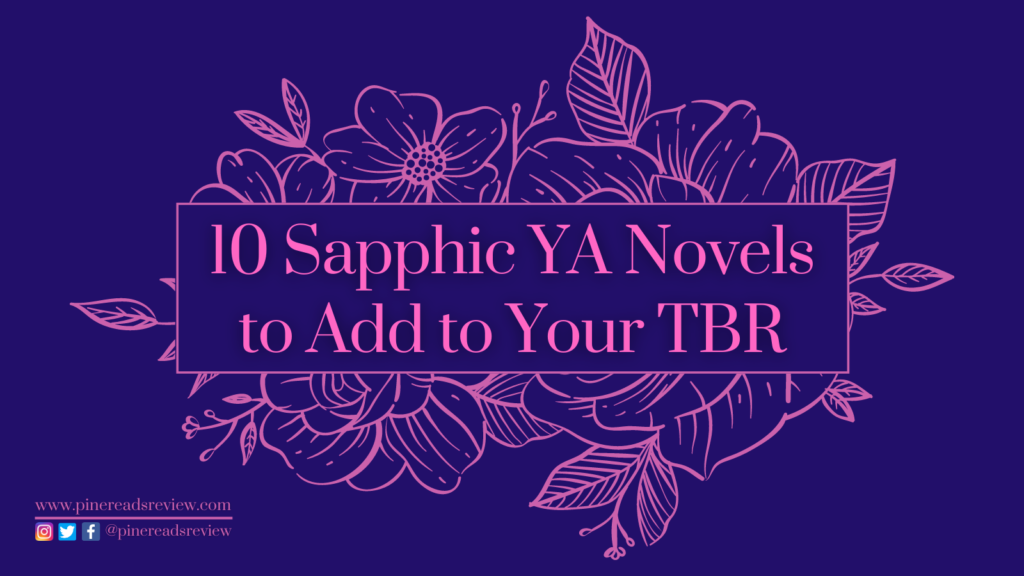 The world of YA books featuring queer girls and their relationships is finally booming, and we're all here for it. Below is a list of sapphic YA novels to definitely check out if you haven't already! 
---
Fairy Tale Retellings
Release Date: July 7, 2020 by Bloomsbury YA
Cinderella is Dead is a fresh take on the Cinderella tale set two hundred years after the original Cinderella lived. Action-packed, feminist, and with a loveable romance at its center, this retelling is sure to grip you from the first page.
Malice by Heather Walter
Release Date: April 13, 2021 by Del Rey
What if instead of abhorring the villain, we listened to her story? Alyce lives in a world where certain children are born with low-grade magical gifts, and she's one of them. Except instead of gold blood, hers is green, and rather than helping humans create minor changes, Alyce causes only ugliness. But when Princess Aurora needs help, Alyce might be the only one who can free her from her curse. Pre-order this sapphic reimagining of Sleeping Beauty today!
---
Thriller/Horror
Release Date: July 9, 2019 by Delacorte Press
When Raxter School for Girls, a remote boarding school off the East Coast, gets contaminated with an unknown virus, the students must face the horrors of their situation and discover heinous truths behind the outbreak. Wilder Girls is a bone-chilling and riveting story of survival.
Release Date: March 30, 2021 by Henry Holt and Co.
Inspired by Oscar Wilde's The Picture of Dorian Gray, this novel follows Mick, Veronica, and Nico as they face the insidious consequences of what happens when art, passion, and danger collide. Full of arson, stalking, and murder, Heard's immersive writing style will have you on the edge of your seat the entire time.
---
Paranormal
Release Date: September 15, 2020 by Erewhon Books
Sideways Pike is her Midwest town's lesbian loner witch. When she finds herself hanging out with her school's popular girl clique, she learns what it means to have friends and be a part of something more. Together, the girls form a coven of witches and fight against fundamentalist witch hunters. The Scapegracers is a gritty, magical exploration of what it means to be a teenage girl.
Release Date: May 14, 2019 by Candlewick Press
A lush and quiet novel set in the California redwoods, The Lost Coast delves into friendship, love, and magic. Shortly after moving to the small town of Tempest, Danny falls in with a group of queer witches who call themselves the Grays. Together, they uncover gory truths while working to find their missing friend. This is a character-driven novel full of eerie atmosphere and imaginative writing.
---
Contemporary Romantic Comedies
Release Date: March 9, 2021 by Wednesday Books
Darcy Phillips runs her school's Locker 89, a locker where other students can write in with relationship problems and receive high-quality advice, in complete secrecy. When Brougham catches her doing locker business, he blackmails her into helping him win his ex-girlfriend back. Sophie Gonzales delivers a perfectly executed romantic comedy full of swoon-worthy moments and plenty of commentary about biphobia at Perfect on Paper's center.
Release Date: June 2, 2020 by Scholastic Press
Leah Johnson spins the high school prom story on its head in her hilarious and poignant rom-com debut. When her financial aid plans fall through, Liz Lighty has to enter her school's prom competition that promises a scholarship to the prom king and queen. But when new girl Mack joins the contest, Liz has to balance her need for the scholarship money with her blossoming relationship with Mack, all while dealing with homophobia and racism.
Release Date: May 12, 2020 by Page Street Kids
Between coming out to her parents, fighting with her best friends, running a small business for a school project, and falling for her rival competitor, Nishat has a lot going on. And as if that wasn't enough, the girl Nishat has feelings for starts a henna business … even though it's appropriating Nishat's culture. Nishat has to balance the injustices of homophobia and racism while trying to come out on top of her school's small business contest.
Release Date: June 4, 2020 by HarperTeen
Saoirse doesn't believe in love. But when she meets charismatic Ruby at a party, they agree to have a summer of romance and tropey rom-com dates… with the caveat that they will end their relationship when the summer's over. Sounds easy, right? Except they both fall for each other against their better judgment by the end.
PRR Writer, Caroline Ross