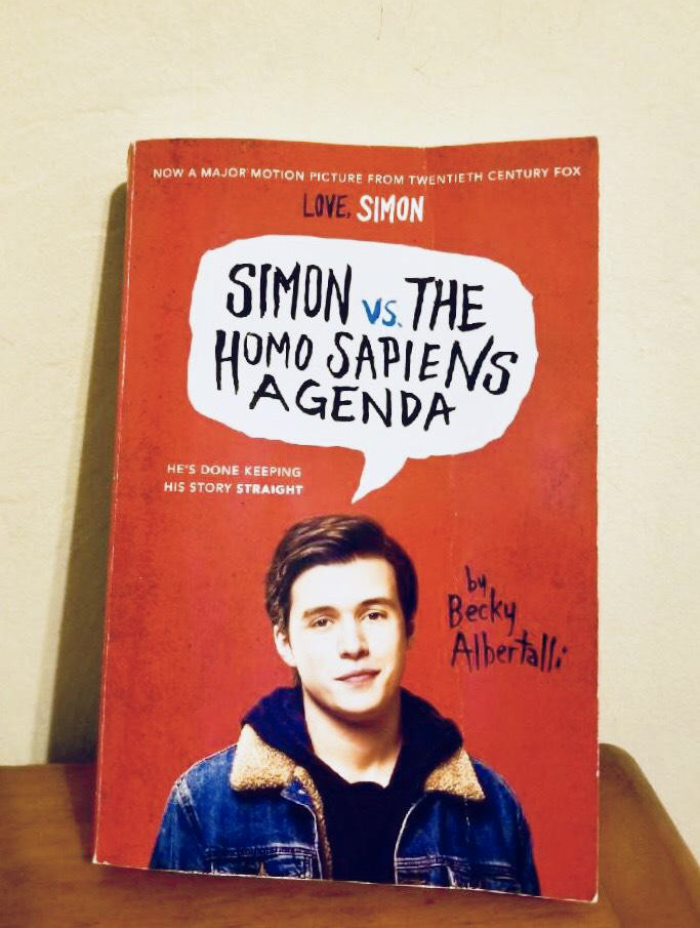 Simon vs. The Homo Sapiens Agenda
Publisher: HarperCollins
Page Count: 303

Trigger warnings: profanity, sexual experimentation, bullying

About the Author: Becky Albertalli was born and raised in the Atlanta metropolitan area and lives there with her husband Brian and sons Owen and Henry. Albertalli attended college in Connecticut where she majored in psychology, before moving to Washington D.C. and obtaining her doctorate in clinical psychology. She worked as a psychologist until 2012 when her first son was born and then decided to try writing her first novel.
Albertalli is an award-winning American author of young adult fiction and is well-known for her debut novel Simon vs. The Homo Sapiens Agenda earning her the American Library Association's William C. Morris Award as 2015's best debut novel written for teens. The novel was then adapted for film in 2018 as Love, Simon. Her other works include The Upside of Unrequited, the upcoming Leah on the Offbeat, and What If It's Us, an upcoming work co-written with Adam Silvera.
"I'm tired of coming out. All I ever do is come out. I try not to change, but I keep changing, in all these tiny ways…And every freaking time, I have to reintroduce myself to the universe all over again."

Simon Spier is your average sixteen-year-old high school student but keeps a very important part of himself hidden from everyone else, the fact that he is gay. Simon is a junior in high school and is slowly failing in love with a guy who he decided to refer to as Blue. Simon does not know who Blue really is and Blue doesn't know who Simon is.  After leaving his computer open at school one of his emails is read by class clown Martin and now his secret is at risk of being exposed to the entire high school. Simon has to deal with being blackmailed all the meanwhile attempting to play cupid for Martin in order to keep his secret from being revealed. Simon is worried that his secret will be out in the open but is more concerned with keeping Blue's privacy, the name of a boy he's been emailing that he is slowly falling in love with over the course of the novel.

Between attempting to figure out Blue's true identity and attempting to fit in as best as he can, Simon becomes overwhelmed and his relationship with his friends and everyone around him becomes threatened when Martin reveals that Simon is gay. Will Simon find out who Blue really is? Will Simon fall in love Blue even after discovering who he is? Join Simon as he continues through his high school journey and attempts to find his place alongside his best friends and come to terms with the new person he is slowly becoming.

PRR Editor, Julian Esquer